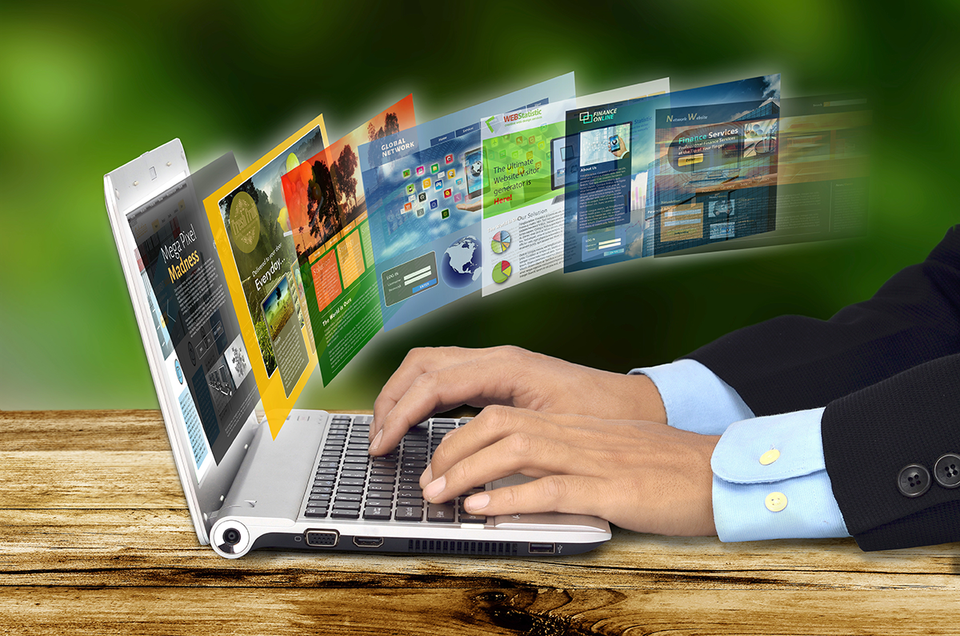 10 Businesses That Need a Website this Winter (and the Themes You Can Use to Build Them)
Published on January 10, 2022
So you've decided to take the plunge and start your own web agency with SiteSwan's powerful website builder. You've done a lot of research, compared your options, and even came up with a business plan.

Now it's time to build your clientele. Maybe you're unsure how to begin promoting your services to small business owners or you don't know how to find businesses that need a website in the first place.

After all, what kind of businesses need a website in the coming months, anyway?

The answer is a lot more straightforward than you may be expecting. As it turns out, there probably isn't a business in the world that wouldn't benefit from having its own site at some point.

But maybe you'd like more specific advice. Sure, it's great to know that business websites are important for just about every entrepreneur and sole proprietor on earth. But you might be looking for specific examples of businesses to pitch your services to in the winter.

If that sounds like you, then you've come to the right place.

In this article, we'll share key examples of businesses that could benefit from getting websites this winter. Keep reading for more.
1. Snow Removal Services
If there's one type of business that needs help with its marketing at this time of year, it's snow removal companies.

Businesses like snow removal services are excellent targets for your agency's marketing efforts. This is because they're often solo operations run by individuals who simply happen to own snowplows, snowblowers, or any other equipment needed for snow removal.

These entrepreneurs might not even realize they have the foundations for a truly profitable business on their hands. If you play your cards right, you could open their minds to the possibilities that are available with the power of professional websites and digital marketing.

If you want to target this market, you'd best get started soon. It's an audience that might not see the value in what you offer after the winter months are over.

Have a potential client in mind? Start building your first site today with SiteSwan's Snow Removal website theme. 
2. Accountants
Similar to snow removal services, accountants often get their start by working with family, friends, and neighbors who need financial services. However, this kind of small client base can't keep a business going for long. Sooner or later, they'll want to consider expanding.

With tax season on its way, accountants are probably looking to expand their businesses during the winter. If you can find or know of a professional accountant who's just starting out or doesn't have a website yet, you could have a profitable client for years to come.

Our Accountant & Tax services theme is modern, stylish and engaging and is the perfect starting point for anyone looking to showcase their financial services. 
3. Counselors and Therapists
With the end of the holiday season, the winter blues are on their way. Not only that, but the start of the new year is a popular time for people to think about self-improvement. As a result, counselors are likely to be in high demand.

Although, not all counselors and therapists have websites. And in a world where professionals rely on reviews from previous clients to get new ones, this can be a problem.

Most people aren't comfortable sharing that they've been seeing a counselor, which means it may be more of a challenge to get reviews for mental health services on public platforms like Yelp.

However, as a savvy web designer, you can resolve this problem by providing mental health professionals with a site to accept anonymous reviews. It's a win-win. You gain a new client and the client in return has a professional business website to promote their services.

Similar to the other SiteSwan website designs, the Counselors and Therapists theme is visually appealing and is easy to customize for any client in this industry. 
4. Book Authors
Like any other small business offering a service, every serious author needs a website.  However, not all authors consider the value of marketing themselves and their talents as a writer. As a result, they may put little emphasis on developing an online presence for themselves.

This is where you can come in and save the day.
During the cold season, authors often take the opportunity to spend time indoors and focus on their craft. Many authors will be preparing a book to sell in the spring or summer season, and others will be writing one as part of their New Year's Resolutions, making now the perfect time to contact them.

Most towns and cities have local authors. You could find some near you by consulting your local library or book clubs. From there, it's simply a matter of selling your amazing services to aspiring and successful writers.

Check out our Author and Writers website theme. Within a few clicks, you are ready to pitch to your next client in this occupation. 
5. Dry Cleaners
Back in the day, dry cleaning businesses used to rely solely on neighborhood foot traffic to bring them new business. But in this new world of remote work, quarantines, and apps like Rinse and Cleanly, that's no longer a sustainable marketing plan.

You can probably find one or two dry cleaning services in your hometown that haven't utilized the full potential of marketing with an online presence. From setting up a website for local SEO, to optimizing their listings on platforms like Yelp, you can help them get noticed by locals.

During the holidays, people attend parties and gatherings that give them an opportunity to wear festive attire that may need the attention of a dry cleaner before being worn. Additionally, with the wet and dreary weather, dry cleaners could be more in-demand during the wintertime than ever. Now is a great time to show them the opportunities a website can offer.

The Dry Cleaners theme is perfect for any brick-in-mortar, mom-and-pop shop looking to give their business an online presence. 
6. Automotive Professionals
For an automotive professional, a website can be their best friend.

This is because people with no mechanics knowledge tend to assume automotive services are more complicated or costly than they really are. A great website that outlines service offerings, hours of operation, reviews, and prices builds credibility in current and potential customers.

And with the winter weather wreaking havoc on people's vehicles, there isn't a better time to get online and start reaching new customers in this industry.

During client presentations, if you can show them some examples of mechanic websites that you could build for them at an affordable price, complete with a breakdown of the benefits involved, you can probably get them to become your clients.

Just like other design themes, our Automotive Repair theme is versatile and user-friendly, making it the perfect solution for any automotive shop looking to display their services online. 
7. Contractors or Handymen
Local contractors and handymen tend to rely on online business listings and word-of-mouth for new customers. While this isn't a bad strategy, it's incomplete without a good website to direct people to.

Ideally, in-home services should have a memorable web address that their satisfied customers can share with their friends. Then, their site should be added to their public listings, making it easy for prospects to learn more and get in touch.

During the winter months, contractors and handymen are often busy doing work to prepare people's homes for the spring. In light of the COVID pandemic and with more people working remotely from home, this industry has been in high demand. Promoting themselves online with a beautiful new website could be just what they need to help them stand out from their competition.

By showing any local handymen examples of professional, informative websites that are tailored to their industry may help you gain their trust and business. Be sure to explain to them how new customers will be able to easily find them online with your services.

For this line of work, we offer themes specifically for General Contractors, Handyman, and other home improvement services.
8. Real Estate Agents
Real estate agents tend to default to the website of whatever realty brand they work for as their online marketing. Often, they're satisfied as long as they can get a bio with their contact information on their brand's website.

However, there are several reasons not to leave their online presence in their umbrella brand's control. For one thing, there's nothing to set them apart from other agents that work for the same brand. For another, their search rankings will be limited without their own site appearing in results.

Armed with this information, it shouldn't be too hard to show a couple of local realtors why they would benefit from your services. And with the spring and summer housing markets on their way, winter is the best time to improve their online presence.

Preparing a website for a client in the real estate industry? No problem! Check out our Real Estate Agent design theme. 
9. Dentists and Doctor's Offices
Once again, dentists and doctors are two more types of professionals who rely too often on third parties to do their online marketing. In this case, they typically depend on insurance networks to help new patients discover them.

If it isn't clear by now, it's almost never ideal to let other sites and services control your online presence.

When it comes to healthcare providers, customers are becoming increasingly self-sufficient about the care they seek. This means they're likely to do their research outside of whatever their insurance networks are showing them.

If a doctor or dentist has a website, they can control much of what potential customers learn about them online. Otherwise, they're at the mercy of whatever insurance companies or reviewers on testimonial sites say about them.

Keep in mind, winter is a big time for aches and illnesses, so good websites are more important now than ever for medical professionals.

We offer several different medical provider-related themes to choose from, including our Dentists, Urgent Care and Medical Practice website themes.
10. Landscapers
Similar to contractors, landscapers spend most of their time in the great outdoors. While this is probably great for their health, it might not be as good for their digital marketing.

Instead, they tend to rely on things like lawn signs and car magnets for their advertising. However, if you can show them the benefits of having their own website, like those we've discussed here, they could become loyal and satisfied clients for your agency.

Landscapers don't tend to have much going on at this time of year, but that just means now is the time to double down on their marketing efforts and start preparing for their busy season. A new website built in time for spring can help them do that.

Your next client with a Landscaping business will be sure to love this website design theme! 
What Kind of Businesses Need a Website? All of Them
Here you've seen 10 different examples of specific types of businesses that could benefit from your web design services this winter. But don't assume that all your best clients will be limited to these 10.

The answer to the question, "What kind of businesses need a website?" is all of them.

If that's an exaggeration, it isn't by much. Even the smallest enterprises could generally profit from having an online presence. The question is, will you be the one to do it, or will your competitors get to them first?

Start your own web design agency today with SiteSwan and be the web design solution for small businesses everywhere. 
We'd love to hear from you!
Share your comments or questions using the form below.