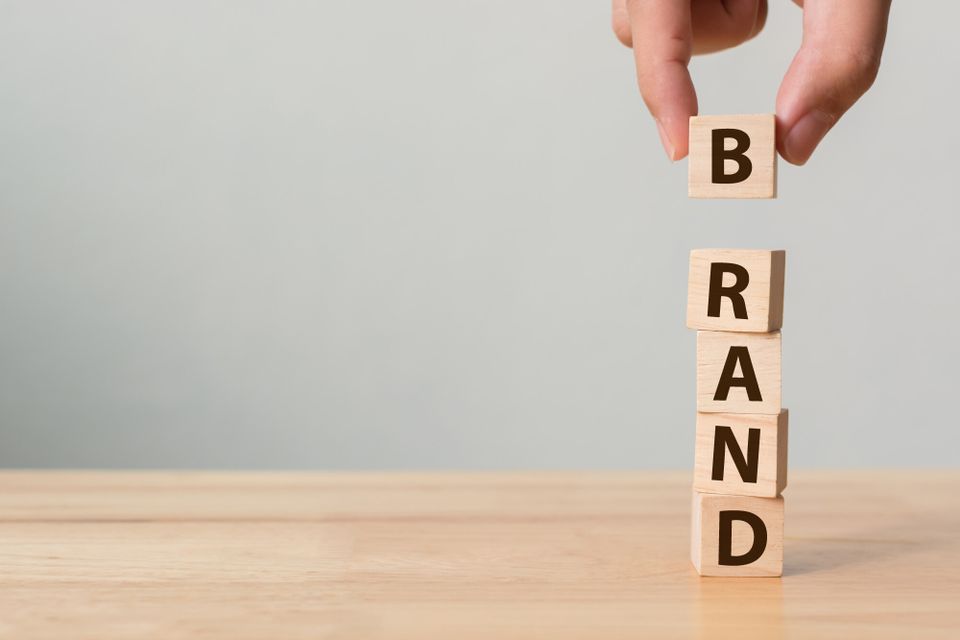 10 Personal Branding Tips That'll Elevate Your Business in 2022
Are you looking for ways to stand out and get more web design clients? Maybe you're in a sales position at your agency and feel stuck in your career. Or perhaps you're an agency owner or lifestyle entrepreneur who wants to stand out as an expert in digital marketing and design.

You may have scoured the web looking for tips for branding and marketing to boost your business. You may have studied the best resources on sales. But at the end of the day, it still feels like something is missing.

Personal branding tips may be the secret you've been needing to boost your personal success and take your business to the next level in 2022.

For those of you who have been in business for a while, you are probably well aware of the importance of branding. You may have even researched how to develop a brand yourself as you built your agency.

But what makes personal branding different?

Business branding is about creating a coordinated image across a company. Personal branding is about consistently making good impressions to draw people toward yourself, whether as a founder, salesman, or independent web designer.

To learn all about personal branding and get our top 10 tips for creating your brand, keep reading.
What is Personal Branding?
If you're new to personal branding, you may be unsure exactly where to start. What exactly goes into developing a personal brand?

Like many things in marketing, personal branding is as much an art as it is a science. As a result, there are different interpretations for what it is and how it should be done. But what it boils down to is making conscious and intentional efforts to influence how others perceive you in a favorable way.

Think about the biggest brands you use and what stands out about them. From tech behemoths like Apple to handmade sales businesses like Etsy, every successful brand is known for something that makes them great. Apple is known for innovative and high-end products, while Etsy is known for its personal approach to goods production.

And here's the interesting thing about brands: whatever they're known for doesn't even have to be true.

Apple is technically less innovative than brands that are willing to take more risks. Their products are also affordable to most people, even if they're more expensive than some. But these facts don't stop them from being regarded as innovative and prestigious.

Likewise, Etsy sellers often use third-party manufacturers to sell their products. This would seem to go against the handmade, personal feel of Etsy's brand. But Etsy's image as a friendly, unconventional sales platform remains.

As you can see, a brand is less about what's real and more about what people think. Branding as a practice is all about promoting the kind of image you want people to have. In personal branding, that usually means setting yourself up as an expert, an authority, or a friendly, trustworthy personality.
Why Does Personal Branding Matter in Business?
On the surface, it might not be obvious why personal branding is important in a business setting. After all, your agency likely has at least one marketer who helps define the brand and culture of your business. If your company has a positive brand image already, why would you need one?

There are a few different reasons.

For one thing, no one can be totally defined by a business, no matter how integral their role in it is. For another, people would rather connect with individuals than with businesses. Most customers would rather get in touch with an employee they know and trust than take their chances on a faceless support department to solve their problem.

But the biggest reason to cultivate a personal brand may be the personal and professional benefits that can come from it. Having your own brand that's distinct from your web design agency will allow you to modify your business or even get a new career without sacrificing your entire public image and audience. It could also give you opportunities outside of your main income source, such as book deals or sponsorships.

Having a powerful personal brand can also give you more value and influence within your agency. There's a reason businesses like to hire people with positive public images. If your personal audience is large enough, you might even be able to negotiate a higher salary.

Of course, building a personal brand doesn't have to mean getting famous. Cultivating and promoting a certain image of yourself can help in all kinds of simpler ways. Showing consistency and self-awareness in the way you communicate and present yourself will show those around you that you're a reliable person who can be trusted with important tasks.
Top 10 Personal Branding Tips
By now, you should be able to see the importance of having your own personal brand. Even if you have no intentions of becoming a celebrity, personal branding gives you a way to define yourself the way you want to be seen by your clients and colleagues.
With that out of the way, let's dive into our 10 best tips for personal branding.
1. Figure Out Who You Are
Your brand should be a sort of shorthand for showing the world exactly who you are. To do that, you have to know who you are first.

Sit down and make a list of all of your strengths and weaknesses. Then write down the major turning points in your life that made you who you are, and put you on your current career path. Then ask yourself how you could incorporate these things into your personal brand, such as your LinkedIn bio, agency website, marketing materials or blog articles.
2. Decide What You Want to be Known For
Knowing what you're good at is just the first step. Next, you have to decide what you want others to think of when you come to mind. If you were famous, what would you want to be famous for?

If you take your career seriously and you want to continue in your current field, then you'd probably want to be known for being one of the best at what you do. But you might also want to choose a niche within your field to focus your branding around, or you might approach your area of expertise from a unique angle.

Spend a few minutes brainstorming what you'd like people to think of when they think about you. Maybe you try to build high-quality websites very quickly for businesses in a hurry. Or perhaps what sets you apart is your friendly, bubbly personality that puts clients at ease.

Once you've identified something simple to be known for, think about how you could apply that to your branding. Slogans are often used to memorably convey important ideas. Yours could be "web design at the speed of light," or something as simple as "delivering web services with a smile."
3. Identify the Experts in Your Field
Experts know who the other experts are in their field. To establish your place in the public eye, it's important to know who the prominent figures are in your niche.

Open Google right now and look up the top experts or influencers in your field. Once you identify these people, follow the blogs or social media profiles of the ones you like. Read what they've written and immerse yourself in the brands they've built for themselves.

This exercise will help you understand how experts in your industry are expected to convey their message. Not only that, but it will also help you get an idea of where you fit in among them.
4. Target Your Audience
At this point, you've already started to craft your personal brand. But there's one more thing you have to do before you can make much progress: identify the audience you want to target.

Chances are you already know what group of people you're going after. As someone working in a web design agency, you probably want to target people who would be good clients and customers.

Take a few minutes to outline what your ideal client is like. Write down where they live, how old they are, how much money they make, and where they get their information. Even if you're just making an educated guess, this will help you direct your branding towards the right people.
5. Prioritize Your Online Presence
One of the most essential aspects of cultivating a personal brand is being active online. The internet is where most people get their information, including from influencers and public figures. If you aren't taking part in the online conversation and letting your voice be heard, your brand won't do you much good.

If your only social media presence is for your business, then you need to set up some public profiles for yourself. Create a Twitter account and Facebook page to share your thoughts and insights. This is the first step to taking part in the online conversation around your brand.
6. Represent Your Personal Brand Offline
The importance of social media notwithstanding, don't forget that you need to represent your brand offline, too. While some professionals overlook their online presence altogether, others make the opposite mistake and assume their online identity is all they need to have a great brand. The reality is, how you behave and represent yourself in the real world is just as important.

Take a look at the clothes you wear and the way you decorate your office. Are these things a good reflection of your brand? If not, come up with ways to present yourself in the real world as the kind of person you want to be known as.
7. Be Great at What You Do
There are always two sides to professional success: confidence and competence. Your brand should portray you as someone who is confident in their role and skills. However, if you don't have the real-world competence to back it up, it won't do you much good.

This step isn't necessarily easy, but it is simple: learn something about your craft every day. For inspiration, you can read relevant blog articles or watch educational webinars. To make the most of your career and brand, make sure that you're constantly improving your skills. 
8. Define Your Core Values
Having a great brand isn't just about your skills and personality. It's also about the things you stand for.

To do this, make a list of all the causes and values you really care about and identify how you can promote them through your work. It's a good idea to choose simple, non-polarizing ideas that most people can get on board with. Then come up with ways you could support these causes through your work.
9. Monitor Your Image and Reputation
A personal brand isn't something static that you can set up and then forget about. Like everything else in business, brands change, and this change often occurs because of audiences—not only the brands themselves. You'll want to make sure you always know how people are feeling and what they're saying about your brand.

You can set Google Trends to email you with reports about how people are searching for your name on Google and what they're finding. Most importantly, watch how people interact with you in the comments of your blog or social media. This will help you see whether your brand is having the desired impact.

Another valuable tool that can help you monitor your reputation is SiteSwan's Reputation Management feature. Once set up, you'll receive real-time alerts and daily reports to let you know whenever someone leaves you a review on Google, Facebook or Yelp.
10. Tell Your Story
Every good brand tells a story. Often brands tell more than one. The most important story any brand tells is the way it came to be.

To help support your brand image, try creating your own origin story. Once you identify the main turning points in your life that made you who you are, weave these together into a story of your life. People connect with stories, so make sure yours is one they can get behind.
Take Your Web Design Agency to the Next Level With SiteSwan
And there you have it, our top 10 personal branding tips to elevate any professional career. Whether you're trying to stand out in your agency or starting a brand-new one with yourself at the helm, these essential tips can take you to the next level.

If you have yet to launch your web design agency with SiteSwan, now is the time to get started. We offer a professional website building software and resources to designers and agencies—with no coding skills required, ever. Get started with a free demo today to see how SiteSwan can power your own web development agency.
Published on December 6, 2021
We'd love to hear from you!
Share your comments or questions using the form below.