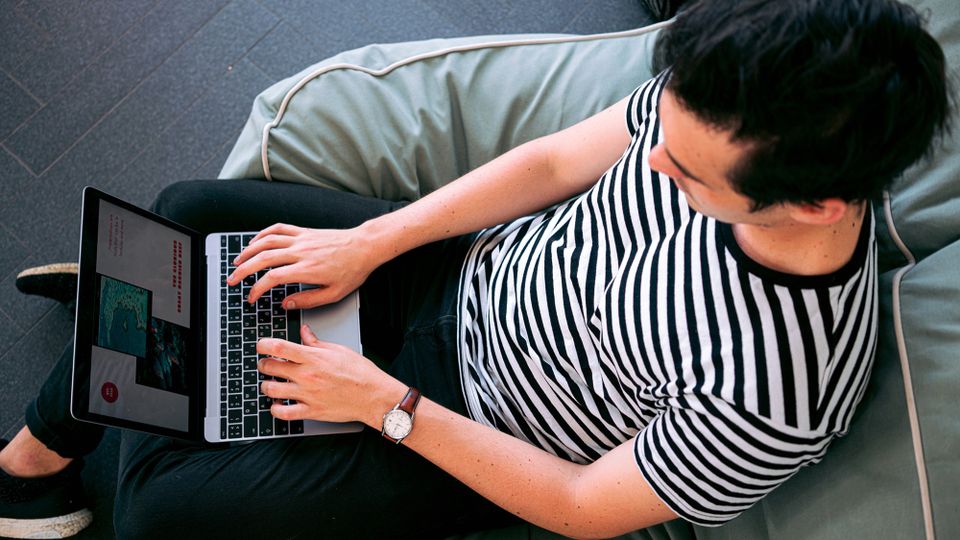 12 Ways to Get Web Design Clients Fast
Getting clients is key to any business. Without clients, you don't have much of a business at all. Whether you've been building websites for years, or just starting out with the SiteSwan Website Reseller Program, finding new customers is the key to growing a successful web design business and generating a steady stream of passive income.

Let us help you take the guesswork out of finding clients in your area and jump-start your business with these 12 ways to get web design clients.
1) SiteSwan's Local Prospecting Tool
SiteSwan's Local Prospecting Tool is one of the most effective and unique ways to get web design clients. This proprietary tool lets you search for local businesses in your area, see which businesses do and DON'T have a website, and create a ready-to-sell demo site with just a few clicks. You can even check which sites are mobile-optimized and which need improvement.

Start by entering a keyword or industry like "Restaurant", "Painter" or "Plumber" and enter your city & state or zip code. Our Local Prospecting Tool delivers a long list of nearby businesses complete with their contact information and whether or not they currently have a website. Remember, just because a business currently has a website, doesn't mean they don't need a new one. Be sure to check out all existing websites to see which can benefit from a redesign.
2) Existing Customers or Clients
If you already have a business that serves small business clients, this is the perfect place to start promoting your web design business. Web design is the perfect complement to other small business services and can easily be integrated into your product mix. Start by spreading the word to your current customers. Call or visit some of your best clients who you think might be interested in a new website and offer them a free design demo to show them what you are capable of.

Building websites for your clients is a great way to strengthen your relationship, increase loyalty and create a new revenue stream. Bundling web design with your other products and services to create a package is a great way to create more value. Some resellers will even offer websites to their clients free of charge, or at an incredibly low price, just to establish a relationship and open the door to offer higher price services.

Be sure to mention that you now offer web design in any marketing you do, including email blasts, newsletters, mailings and even invoices. Find any way you can to let your customers know that you now offer web design.
 
3) Inner Circle of Family and Friends
We all know someone who owns a small business, whether it's a family member, friend or neighbor. Use your relationship as the foot in the door and offer to build them a new website for their business. Most business owners would prefer to work with someone they already know and trust.

Non-business owners also need a website. Think about anyone you know who is a barber or hair stylist at a local salon, a realtor that works for a larger firm, or even a personal trainer at a gym. While these individuals might ultimately work for someone else, they can all still benefit from a personal website to get extra exposure and get more clients.

If deciding what to charge family and friends becomes an issue, consider offering a "friends & family discount" with a lower or zero start up fee, but keep your monthly fee the same. The initial discount will help you build your client base fast and the residual monthly income will pay off long term. Friends and family also make great sources for referrals.
4) Customer Referrals
Getting a referral is one of the best types of leads, because they often times are already sold on your services before they even talk with you. Once you get a couple of clients, you will likely find them recommending you to other business owners who are in the market for a website. You may even get referrals from non-clients – people who like what you do, like your pitch, and who trust you.

To best way to get referrals is to ask for them. Ask your existing clients if they can recommend any other businesses in the area that can benefit from a new website at an affordable price. Because referrals are a form of word-of-mouth advertising, which is very precious, you might want to incentivize people to refer your business. Consider offering them 1-month free, a special gift or some form of referral commission as a way to show your appreciation.
5) Join a Local Chamber of Commerce 
You might be surprised by the level of support local chambers of commerce provide to local businesses within their community. Most chambers host monthly scheduled meetings allowing you to network with other local business owners in your area. This is a great way to meet business owners face-to-face, earn their trust and sell your web design services.

Most chamber members prefer to shop locally and will be happy to support a fellow community member. Browse your local Chamber's website and look for a "member directory." You can then pin-point those members that either don't have a website or need a new one. You may even want to consider offering a special "Chamber Member Discount" as an added incentive.

Can't find your local Chamber of Commerce website? Click this link for a list of local Chambers in your State.
6) Professional & Community Organizations 
Similar to a Chamber of Commerce, most towns have other professional organizations that local businesses owners can join. Whether it's your local Rotary Club, Kiwanis Club, or other community organization, these are all great opportunities to rub shoulders with fellow business owners and expand your network. Membership fees are generally extremely affordable and joining can help you build your credibility within the business community.

Leverage any meetings or events these organizations host as a way to promote your web design business. Always come prepared and bring business cards or even brochures that showcase your work and pricing. Just like a "Chamber Discount," consider offering a discount to members to show your support and help earn their trust.
7) Your Own Marketing Website
When you join SiteSwan, we provide you with your very own Reseller Marketing Website. Your website is a great way to promote your business, showcase your best work and to generate leads. Since it comes professionally designed, all you need to do is upload your logo and connect your domain.

Remember: the #1 goal of your website should be to generate interest and encourage visitors to submit their contact details for more information or to request a free design demo.

Looking for ways to increase traffic to your marketing website? With a wide range of online advertising options including Google AdWords and Facebook Ads, you can create highly-targeted ad campaigns that attract local businesses actively searching for a website provider, and push them to your website. 
8) Sales & Marketing Materials
Flyers, brochures, business cards, and email blasts are all great ways to promote your web design business and generate leads. Check out the Resources section of your SiteSwan Dashboard for a growing selection of sales and marketing materials that you can use to promote your web design business to local businesses.

All of our marketing materials are "white label" so there is no mention of SiteSwan anywhere. You can even add you own logo and customize them as you see fit.
9) Host a Seminar or Workshop
Hosting a local seminar or taking part in a public speaking opportunity is a great way to not only generate leads, but build your credibility and position yourself as a local expert in your field. Most local libraries or firehouses will allow you to host a free seminar if it provides value to local business owners.

Choose topics that will both educate and appeal to local business owners who might need a new website. Broad topics such as digital marketing ideas, the benefits of a website, and how to use the internet to grow your small business are all great subjects that allow you to touch on your web design services, while providing value to business owners.
10) Website Redesigns
Never ever pass up a business or a lead just because they already have a website. Just because a business has a website doesn't mean they are happy with it. So many small businesses fall victim to old, outdated, or just plain ugly websites. Maybe it's because they think it's too expensive to update, maybe their original designer disappeared or maybe they just don't know where to start. Ask EVERYONE "are your 100% happy with your current website?" You might be surprised by their response.

Some businesses are paying hundreds of dollars per month for what you can do for a fraction of the price and would jump at the opportunity to save money by switching their site over to you. Just because their current site looks good, doesn't mean you can't sell them a more affordable solution that looks just as good.

The truth is website redesigns are often easier to sell and easier to build. You don't need to convince a small business owner they need a website if they have one already. And adding content to their new site is easy when it's already available on their old site.
11) Social Media
Engaging in social media is a great way to promote your web design business and generate leads. It's effective, proven and generally free. Whether it's Facebook, LinkedIn, Twitter or any other social media platform, social media enables you to network with millions of professionals and business owners all around the world.

Start using social media for much more than just a medium to share comments and photos with friends. Create a dedicated profile page to promote your web design agency or brand. Build your following by connecting with both current clients and other businesses in the area. With the ability to promote specials, make announcements, post coupons, and run contests, you can leverage the reach of social media to get clients and grow your own web design business.
12) Paid Advertising
Paid advertisements are one of the more traditional ways to get clients, and has been around for a long time. You can advertise in print by running a local ad in a community newspaper or get postcards printed and mass-mailed to local businesses in your area.

You can also invest in digital advertising like Google AdWords or Facebook Ads, both of which let you target customers based on the searches or actions they perform. You can even tailor your message to appeal to specific business types or locations. No matter which form of paid advertising you choose, the end goal should be to get people to call or visit your website to make contact.
Final Thoughts...
Fact is, nearly 40% of small businesses in the U.S. still do NOT have a website. That statistic may be hard to believe, but it's true. There are plenty of potential customers right outside your door. Just start knocking. Use the tips in this article to discover opportunities in your area. 

Being proactive with sales and generating leads is the best way to grow your web design business and start generating a significant income.
We'd love to hear from you!
Share your comments or questions using the form below.