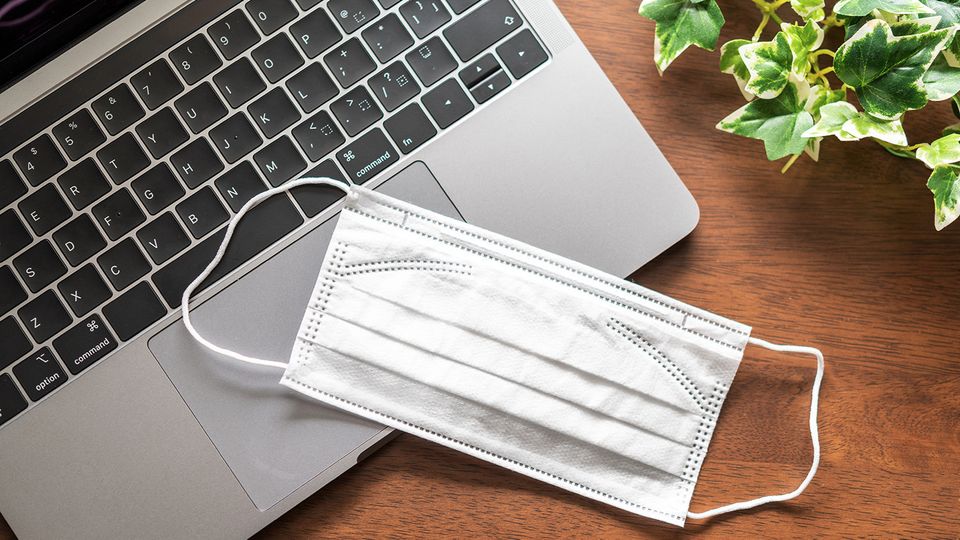 5 COVID-Ready Website Features Every Business Needs
As we continue to face the challenges of COVID-19, many small businesses are being forced to temporarily close or move their entire operations online. A professional website is no longer an exception, but rather an essential tool that every business needs in order to survive the pandemic. As a result, affordable web design is in high demand with millions of businesses scrambling to get online. At SiteSwan, we've welcomed a record number of new resellers onboard, and witnessed thousands of new sites launched over the past 10 months.

If you're currently building websites or looking to start, here are 5 website features that can help businesses during this difficult time and be better prepared for another spike:
1. COVID-19 Mission Statement
With COVID cases on the rise, customers want to know that businesses are taking the necessary precautions to keep them safe. A COVID-19 Mission Statement can help build consumer confidence. Whether it's just a few sentences on the homepage, or its own dedicated page, a COVID statement should talk about everything a business is doing to ensure the health and safety of their customers, employees and community. It should outline the steps they are taking to keep their business clean and protect their staff. It should also include any changes or requirements that customers need to be aware of, such as wearing a mask when visiting or shopping restrictions.
Here's a Tip: Head over to the Resources section of your SiteSwan Dashboard to access a series of COVID-19 statements that you can easily customize for your clients, and add to their website.
2. Updated Hours of Operation
Whether it's because of state mandate or if it's by choice, many businesses have limited their hours of operation. Businesses are closing earlier and restricting certain shopping hours to specific age groups. It's important to keep your client's hours of operation up-to-date and easily accessible on your website. There is nothing more frustrating for a customer than driving to a business only to find that they closed an hour earlier than normal. Not posting updated hours of operation on a website can cause a lot of confusion and lead to unhappy customers and lost sales. 
3. Easily Accessible Contact Info
It's more important than ever to make company contact information easily accessible from any page of a website. You should offer customers multiple ways to contact a business, including an address, phone number, and an email address or contact form. You might even consider adding a live chat option. With everything going on with COVID, you want to make it easy for customers to contact a business, ask questions and express any concerns they may have.
4. Online Ordering
Due to COVID-19, online ordering has skyrocketed. With the rise in mobile and online ordering apps across all industries, especially restaurants, it's easier than ever for businesses to adopt online ordering and integrate it into their website. Hooking up with an online ordering app like Grubhub, Seamless, Uber Eats or Door Dash, restaurants can both leverage their technology for their own site, and reach new customers by tapping into their user base. Usually, all it takes is a simple link or a few lines of code to add online ordering to any website so you can help your clients provide their customers the convenience they are craving.
5. User-Friendly Design
For a website to be successful, it should not only look good, but it needs to be functional and user-friendly as well. Avoid outdated technology like flash or distractions like music that plays when a page loads – focus on the essentials. Every website should look professional, with nice imagery, well-written content and easy-to-follow navigation. It should be fast loading, mobile-friendly and work on the latest browsers and operating systems. Remember: a website is the online face of a business and it's best that businesses hire a pro to build their site rather than doing it themselves. 
If the pandemic has taught us one thing, it's that a business's internet presence is vital to its survival. The importance of a strong website has been amplified during this time, as consumers are doing lots of research online before taking the risks associated with interacting with other people in a shopping environment. If you can help a small business survive the market contractions and modified versions of business operations associated with the pandemic by supplying them with a professional website that includes these key features, you'll be helping them and yourself find success in this difficult time. 
We'd love to hear from you!
Share your comments or questions using the form below.