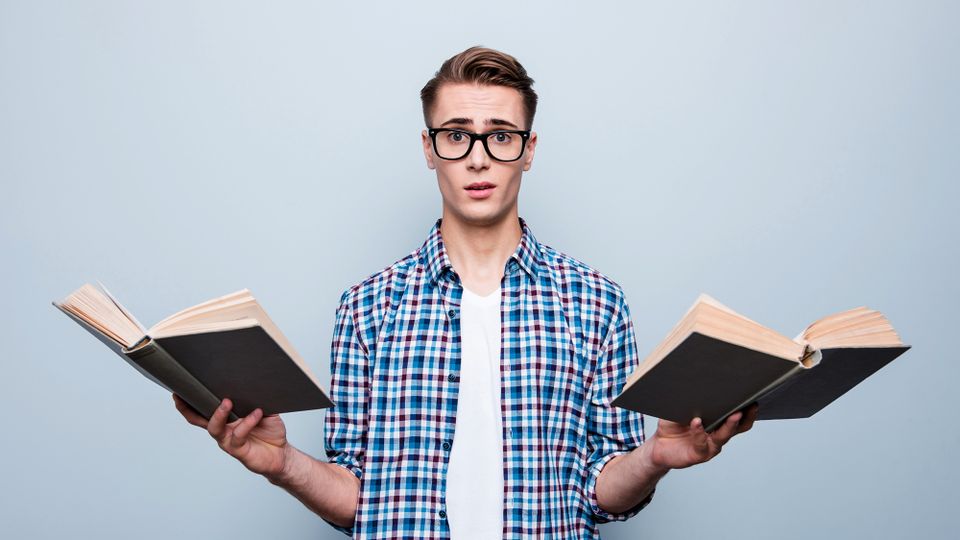 5 Myths About Becoming a Web Designer
Published on March 3, 2021. Updated on June 2, 2021.
Web design can be an exciting and rewarding career. It offers the freedom and flexibility to work from home, set your own hours, and generate passive income. But for some entrepreneurs, especially those who might be less tech savvy, the thought of starting your own web design business can be intimidating.

There are a lot of myths about becoming a web designer that prevent people from getting started in the field. It's a shame, too, because many of these myths are completely unfounded and tend to be based on fear or wrongful assumptions. The fact is, anyone has the potential to run a successful web design business as long as they have the right tools and support system in place.
Here are 5 myths about becoming a web designer and why they shouldn't scare you away from launching your own web design business with SiteSwan:
Myth #1: You Have to Know How to Design Really Well
One of the biggest myths about becoming a web designer is that you need to be extremely artistic, creative or have prior graphic design experience. While being knowledgeable about the basic principles of design can certainly help, it is not a prerequisite or a necessary component to running a successful web design business. Design is a skill that anyone can learn and improve over time with practice and the right guidance.
SiteSwan's pre-built 

Website Themes

take the guesswork out of designing beautiful looking websites. With over 150 themes and counting,  our talented designers are always creating more templates so that you can create a website for almost any type of small business in your area. Our simple-to-use website editor and fool-proof formula for designing sites, makes it easy to customize your design in minutes. Simply plug in the business name, customize a couple photos or colors, and you have a beautiful website ready to launch in no time.
Myth #2: You Need a Special Degree or Know How to Code
Another common concern among aspiring web designers and entrepreneurs is a lack of credentials. Despite what you may have heard, you don't need to have any prior experience, training, or HTML coding knowledge in order to be a successful web designer. SiteSwan Website Builder makes the process easy, with no complicated software to learn or complicated language to comprehend. 
The SiteSwan platform was designed for anyone with basic computer knowledge – there's absolutely no prior design, coding or technical experience required. And our extensive support system means that you're never alone should you face any difficult client questions or technical hurdles. We're always here to help you build websites, look professional and serve your clients the best way possible.
Myth #3: You Need an Extensive Web Design Portfolio to Win Clients
As helpful as it can be to provide samples of your previous work and capabilities to potential clients, the most effective way to truly win over a web design client is to show them exactly what THEIR site can look like. One of the unique things about the SiteSwan platform is that it enables you to create personalized, ready-to-show, ready-to-sell demo websites with just a few clicks so that you can spend less time worrying about building a portfolio and more time generating leads and sales.
Imagine showing a business a live preview of exactly what their site will look like instead of just talking about it. Previewing their site before they buy is one of the most effective sales approaches you can take. If you're just getting your web design business off the ground, SiteSwan is the perfect tool to help you quickly build demo sites, gain clients trust and close sales.
Myth #4: Every Business Already Has a Website
Most people assume that every business already has a website, however this is simply not true. While it can easily be argued that every business NEEDS a website, nearly 50% of existing businesses are still without a website. In addition, over 500,000 new businesses are started every month so there's an endless supply of new leads and potential customers. Don't forget that many businesses that already have websites are in need of a refresh or redesign – this presents an excellent opportunity to sell a new site to almost any business. 
SiteSwan's proprietary Local Prospecting Tool takes the guesswork out of figuring out which businesses need a website. With just a few clicks you can see which businesses in your area do or don't have a website. Our Local Prospecting Tool delivers a long list of nearby businesses complete with their contact information and whether or not they currently have a website.
Myth #5: You Need High-Paying Clients to Make Money as a Web Designer
If your goal in setting out to become a successful web designer is to make a lot of money, you might think that it's necessary to work with only high-paying clients. While the idea of selling $5K, $10K or even $20k sites is tempting and sounds like a fast path to riches, the truth is that the larger the project is, the harder it is to find clients, the more time it will take to build, and the more headaches will likely come of it. It's better to focus on smaller website projects and the low-hanging fruit like small businesses, which will allow you to scale your web design business quickly and build a steady stream of recurring revenue. 
There are also risks of relying on fewer large clients for your income. If you only have a single client and they fall off or go dark, for example, your business will no longer bring in any money. By focusing on a larger quantity of small business websites at affordable, competitive prices, you'll be embracing a more diversified, and therefore reliable form of recurring revenue.
Launch Your Career as a Web Designer with SiteSwan Today!
Like anything else worth doing, becoming a web designer takes time, effort and good faith in your abilities. The SiteSwan Platform gives you everything you need to be successful. Our easy-to-use site builder and professionally designed Themes make it easy to create sites that look great and sell fast. Our white label sales and marketing material will help you establish your brand and gain traction. SiteSwan is a complete web design business-in-a-box along with a blueprint for success. So long as you don't let these and other myths get in your way, you can expect a rewarding career that can last a lifetime if you keep at it.
We'd love to hear from you!
Share your comments or questions using the form below.