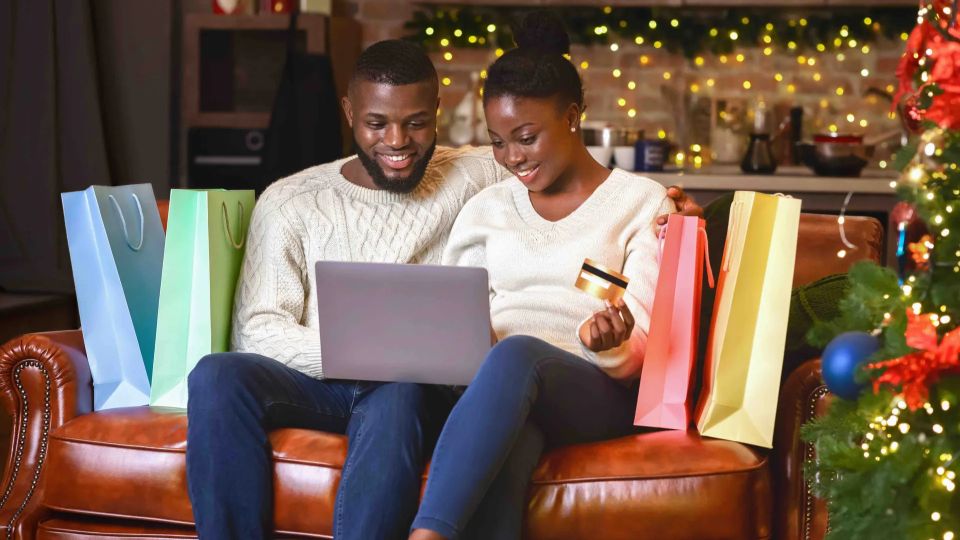 5 Reasons Why a Small Business Needs a New Website Before the Busy Holiday Season
Published on October 3, 2022
It's no secret that the period from Thanksgiving to New Year's Day is the busiest time of year for many small businesses. But did you know that how well a business performs during the next few months can mean the difference between turning a profit or loss for the entire year?

What might be more surprising, though, is that the holidays are actually a great time to invest in a new website. While taking on another project during the busy season may seem counterintuitive, it will actually help set your business up for success during the holidays and beyond.

The holiday season brings lots of new shoppers and potential clients, so now's the perfect time to make sure that you have a website that can do all it can to attract them. Here are five reasons why small businesses need to get new websites before the busy holiday season comes around.
1. A website can help you maximize holiday sales
The holidays are always a busy time for businesses. Everyone from restaurants to retailers see an influx in customers during the months of November through December. A website offers businesses the opportunity to increase revenue even further during this already-busy time of year. It's like pouring gasoline on a fire.

Businesses can use their website to promote holiday specials and seasonal offerings to their customers. Restaurants can offer online ordering for customers too busy to cook or looking to cater a holiday get together. Retailers can use their website to highlight popular items, suggest gift ideas or even launch an online store. No matter how you use it, having a new website is a great way to attract more customers and maximize sales during the holidays.
2. A website can help streamline operations and ease your staff's stress during the busy season
Instead of keeping an employee on phone duty all day, juggling multiple impatient callers, answering the same questions over and over again, and trying to shout over the noise of your busy business, you and your team can utilize a website to better serve customers. Alleviating this stress creates time for your team to better serve customers and enhance the overall shopping experience.

Imagine your company website as the perfect employee - it is always on time, works 24 hours a day, 7 days a week, provides accurate information, and consistently promotes your brand in a positive manner. Even when you close up and go home, your website continues to work for your business and allows customers to connect with you anytime from anywhere, proving to be a cost-effective and reliable sales person for your business 24/7. Why spend thousands of dollars a month more in payroll when you can invest a fraction into a new website?
3. The holidays are the perfect time to promote your new website
It's important to make your customers aware of your new website and all the features and benefits it offers them. You'll want to spread the word about your new website both in-store and online.

When your business is busy with shoppers during the holiday season, it's a great opportunity to promote your new website. Make the most of this valuable exposure and get your customers excited about your new online presence. Consider using these marketing tactics:
Add in-store signage that promotes your new website

Place postcards in customer shopping bags or keep a stack by checkout

Get promotional products like pens or calendars made with your website URL and hand them out to shoppers during the holidays

Incentive customers to visit your website for a special coupon or offer
4. You can take advantage of the holiday rush to gain valuable insight and feedback from customers
A website can do more than just promote your business or generate sales. It's also a great way to gather customer feedback and valuable data to build loyalty and further improve your overall customer experience.

You can use your website forms to collect feedback from customers and their recent experience. Incorporating tools like Reputation Management can help encourage more positive reviews. The holiday rush also gives you a jump start in building your customer database by encouraging website visitors to sign up for an email newsletter. This data will come in handy not just during the busy season, but even after holiday sales subside.
5. You'll be better prepared to combat the January blues
While the holiday season is the busiest time of year for most businesses, the first few months of the year are typically the slowest retail months. For many small businesses, the "January blues" are very real and kick-in the first week of the new year. Sales quickly slow down and stores empty out.

Rather than putting it off until after December, launching your website during the holiday season can help you maintain healthy sales and keep your customers back throughout the next year. You can send emails to your customers with an enticing reason to visit you or place an order online. You can use your website to promote after-holiday deals and discounts to combat slow or stagnant sales. And you can use the feedback you collected during the holidays to make in-store changes to better serve your customers. There are plenty of ways to keep the momentum going by leveraging your new website as a year-round marketing tool.
Don't wait - get a new website for your business today!
While the thought of getting a new website launched before the holidays might sound overwhelming, it's completely doable and worth considering. Remember, the holidays only come once a year, so you don't want to miss the opportunity to capitalize off them and maximize sales. A website will also better position you for the slower months after the holidays.

In short, you'll thank yourself in the coming months if you launch your new website today.

Build websites for a living? Join the SiteSwan Website Reseller program and learn how you can scale your web design business today.
We'd love to hear from you!
Share your comments or questions using the form below.