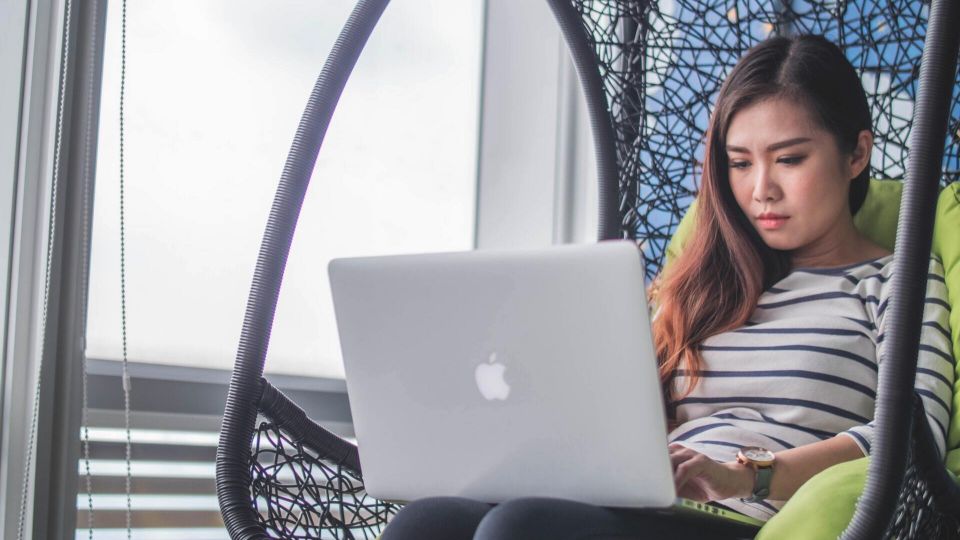 7 Steps to Launching a Successful Web Design Business with SiteSwan
One of the biggest questions entrepreneurs struggle with when starting a new business is what to do first? Kicking off a new business, especially one in an industry you've never worked in before, can leave you curious about which steps you need to take to get the business off the ground.

Starting a web design business is fun and rewarding, but like anything, it takes time, hard work, and dedication to find success. As a future business owner in this space, you should have the beginning stages of ownership planned out. Use these steps as a guideline to show you the simple path to a successful launch.


1. Get Started Right Away
If you're serious about starting your own web design business, there's no better time than now to take the leap. Small businesses everywhere are looking for a fast, easy and affordable way to get their business online and you can help. With SiteSwan, you can launch your own web design business practically overnight without any coding, programming or technical experience required. No need to hire a developer or learn any complicated software; the SiteSwan platform is designed for anyone with basic computer knowledge and includes everything you need to build and sell professional, fully-responsive and search-optimized websites for local businesses in your area. We offer affordable reseller-friendly pricing designed to let you "grow as you go" and sell sites at a high-profit margin.
2. Attend a Sales Training Session
Shortly after joining SiteSwan, you will receive a personal invite to attend a live sales training session. Every week we host a live webinar that caters to new SiteSwan resellers. This training session covers some of the most important aspects of our reseller program including how to use the software, designing websites, generating leads and our proven sales process for effectively selling websites. You will also have the opportunity to ask any questions you like during a live Q&A with our moderators and product specialists. 
3. Setup Your Marketing Website
One of the many benefits of becoming a SiteSwan Reseller is that we provide you with a professionally-designed marketing website that you can use for your own web design agency. This website will help you promote your web design business, build trust and credibility, showcase your brand and best work, highlight your capabilities and generate leads. You can customize your marketing website however you want by uploading your logo, changing colors,  and connecting your domain name. Click here to see an example of what your marketing website can look like. 
4. Get Familiar with the Platform
It's best to get acquainted with the SiteSwan platform as much as possible by creating demo sites, exploring the site builder, watching our how-to videos, reading our articles and guides and utilizing our Support Center. Our Support Center not only includes detailed instructions on how to do almost anything with the platform, but we also have a dedicated support team that is ready to help you and answer any questions you have.
5. Find Your First Clients 
Landing your first clients is probably one of the most exciting parts of starting your own web design business. Unfortunately, sales are often a difficult and dreaded task for many people. Not knowing which businesses to target, what to say and how to approach them can make the entire process overwhelming and discouraging. Thankfully, SiteSwan provides you with the tools, training, resources and confidence you need to help close your first sales and grow your business. Our Local Prospecting Tool is a great way to generate leads and helps you identify which businesses in your area need a website. Our professionally-designed themes make it easy to create a ready-to-sell website in minutes. SiteSwan's proven 5-step sales process has been used to successfully sell thousands of websites. We also host live sales training webinars and offer professionally-designed marketing material including sample sales scripts, flyers, infographics and brochures to help you look professional, send the right message and pitch clients.
6. Get Paid
Congrats! You've sold a website. Now what? How do you actually get paid from your client? Sending out monthly invoices, waiting for payment, and dealing with bounced checks can become an accounting nightmare and waste hours of your time every month. SiteSwan's integrated Client Billing feature makes it easy to charge your website clients, accept online payments, and manage customer billing directly from your SiteSwan Dashboard. With SiteSwan, you're in complete control over how much you charge your clients and the money securely and automatically gets deposited into your account each month so you can focus more time on building websites and less time managing your finances. 
7. Scale Your Business
The SiteSwan platform was designed to help you scale your web design business so you can effectively build, manage and sell dozens, hundreds, and even thousands of websites. You'll be able to quickly pump out new websites in record time and manage them all from one central dashboard. There is no limit to how many sites you can sell and you keep 100% of the revenue. When you're ready to expand your agency and hire sales people or designers, you can easily add account users and control what they can and cannot do. You can even expand your offerings by providing additional marketing services to your clients. With built-in tools like Search Engine Submission and Reputation Management, you can add additional revenue streams and maximize your earning potential.



Whether you are looking for something part-time or full-time, starting a web design business can be an extremely satisfying and financially rewarding career. Building websites is not only fun, but running your own home-based web design business offers you the freedom and flexibility to be your own boss, set your own hours and work on your own terms. However, like anything else, building a successful web design business takes time, hard-work and dedication. Staying committed is the key to long-term success and using the steps above as a guideline to getting started will help you get a jump start on that success.
We'd love to hear from you!
Share your comments or questions using the form below.