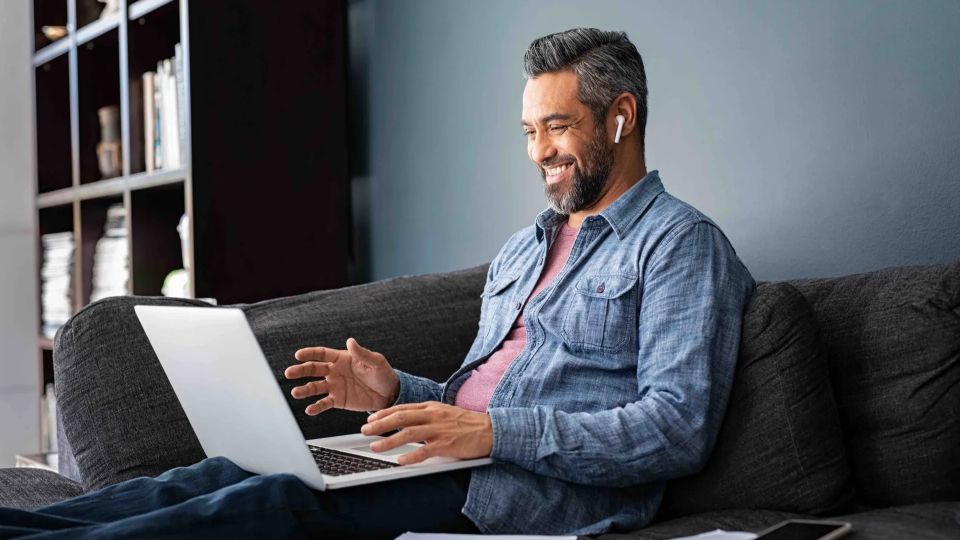 A Guide to Selling Websites to Small Businesses During a Recession
Published on January 30, 2023
While it might seem like nearly every business has a website these days, statistics show that at least 29% of businesses still don't have a website or digital presence online.

This could be because times are tough, and small businesses are feeling the pinch. If you're an agency owner or entrepreneur, however, there are ways in which you can learn how to get better at selling websites to small businesses during a recession.

In this quick guide, we'll walk you through the process of finding the right small businesses to sell websites to and provide you with SiteSwan website theme examples to ensure you're selling high-quality sites.
What to Know About Selling Websites to Small Businesses
Before we walk you through what types of businesses to target when selling websites, it's helpful to lay some ground rules. There are some things to keep in mind when pitching services to small businesses whether we're in a recession or not.

Namely, it's important to keep in mind that they are likely not tech-savvy and may not understand the ins and outs of website design. It's crucial to be able to explain the value and benefits of a website in layman's terms.

Show them how a website can help improve their brand image, increase customer engagement, and drive sales. Demonstrate your understanding of their industry and target audience by explaining how you can tailor the website to meet their specific needs and goals.

And lastly, be transparent about pricing and potential maintenance costs. They may not have a big budget for a flashy website, so focus on showing them cost-effective options that will still achieve their desired outcomes.

Overall, selling websites to small businesses requires patience, understanding, and clear communication about the value and potential ROI of having a well-designed online presence.
Target a Recession-Proof Business
Once you know how to sell website ideas to small business owners, it's helpful to know what types of businesses to target. In this case, it's important to understand what a recession-proof business is.

What sets these recession-proof companies apart? For one, they tend to offer essential goods and services that people need regardless of the state of the economy. This can include food, healthcare, utilities, and housing.

Additionally, recession-proof companies often have multiple streams of income and a diverse customer base. This allows them to weather financial challenges in one market by relying on their other revenue sources.

Here are ten different types of recession-proof businesses you can pitch to when selling website design services. Whether we're in a bull or bear market, these industries will always need your services.
1. Home Repair Services
When the economy takes a hit and people start feeling the pinch, home repair services aren't the first thing to get cut from our budgets. That's because no matter what shape the economy is in, our homes always need maintenance and upkeep.

For example, when was the last time you put off fixing a leaky faucet or a damaged garage door? Probably never, right?

This means that, if all of your other web design clients are turning you down, chances are that home repair services businesses could still likely benefit from having some website options.

Click here to view an example of a SiteSwan garage door repair website theme.
2. Cleaning Services
If there's one thing that's constant regardless of economic circumstances, it's that cleaning will always be necessary.

In short, cleaning services can weather financial downturns because they provide a necessary service that individuals and businesses can't afford to skimp on. This means that it's wise to sell websites to this type of recession-proof business.

Not only does their customer base still very much need their services but with the way digital transformation is going, most customers are looking for cleaning services and in-home services online these days.

Click here to view an example of a SiteSwan house cleaning website theme.
3. Auto Repair
No matter what the economy is doing, people still need to get their cars fixed. Not to mention, those fixes can't be put off either.

The bottom line is that as long as there are cars on the road, auto repair companies will always have work to do. And when they have work to do, they need to find ways to provide information to their customers to offer great customer service.

A beautifully designed and well-optimized website is a great way to do this. Sell them on the value of being able to attract even more customers, provide them with helpful information, and even make sales online for services.

Click here to view an example of a SiteSwan auto repair shop website theme.
4. Retail Clothing
Retail businesses are one of the most recession-proof businesses around. Clothing is such a necessity that you can assume with nearly 100% certainty that most retail businesses will stay afloat even during the worst of economic downturns.

Better yet, recessions are a great time for these types of businesses to bolster their online presence with a website. Why? As people look to save money on gas, they'll appreciate being able to search for clothing online from the comfort of their homes.

Click here to view an example of a SiteSwan clothing boutique website theme.
5. Food & Beverage
It's no secret that food and beverage businesses often thrive during economic downturns. People may not be willing to splurge on luxury items, but food and drink are essential parts of daily life.

Additionally, food and beverage businesses often have the advantage of low overhead costs compared to other industries. Many restaurants and cafes can run with minimal staffing and can even offer takeout options to save on operating expenses.
Cater to these changing needs and sell websites to food and beverage businesses by offering to build them a website that provides them with the ability to take orders online and integrate delivery services.
Click here to view an example of a SiteSwan Italian food restaurant website theme.
6. Childcare
Childcare is a necessity for many families, regardless of their financial situation. Even during tough times, parents still have to work and need childcare to do so.

Because these parents are having to likely work longer hours to make ends meet, you can make their lives easier. Offer them an online space where they can learn about the childcare services your client offers and even make payments online.

Click here to view an example of a SiteSwan daycare center website theme.
7. Pet Products
Investing in your precious pooch might seem like a luxury during a recession, but pet products and pet care businesses are pretty recession-proof. Why? Pet businesses often have extensive customer loyalty and repeat customers. Once people find a good groomer, they're not likely to switch quickly.

Offering to create a business website for your local pet groomer can help ensure they reach their clients where they're at (which is online). It's also a great way to increase brand reach, sell products online, and improve customer retention.

Click here to view an example of a SiteSwan pet grooming website theme.
8. Medical Services
People don't just put off medical check-ups or surgeries because they're trying to save money. Plus, medical emergencies can happen anytime and the need for medical services is immediate.

Sure, you might see some changes in how people pay for medical care during difficult economic times, such as an increase in the use of insurance or payment plans, but overall demand remains constant.

Help your medical company clients improve their customer care by selling them a website that makes logging into a client portal easier than ever. This will help improve their operational efficiency. It also builds trust with patients.

Click here to view an example of a SiteSwan medical practice website theme.
9. Beauty Services
Even during a recession, people will still want to look good for job interviews or dates or just for themselves. Plus, beauty treatments can provide confidence during stressful economic times.

Be sure to sell the value of having a website for this type of client. A website can serve as an online hub for customers to book appointments. It can also help them find out about promotions and even purchase retail products.

Plus, having a strong online presence can increase their visibility in search engines. This makes it easier for potential clients to find them.

Click here to view an example of a SiteSwan hair & beauty salon website theme.
10. Accounting Services
It doesn't matter how bad of a recession an economy falls into, everybody still has to pay taxes. This is why accountants are still in demand every spring as businesses and individuals alike scramble to file their taxes.

Having a website as a tax specialist, for example, gives potential clients a professional place to learn more about their services. It also allows them to easily contact your client and schedule appointments.

Best of all, there are plenty of website themes out there readily available to help make digital tax filing a simple process.

Click here to view an example of a SiteSwan accounting website theme.
Make Money Selling Website to Small Businesses
Want to make more money selling websites to small businesses? It doesn't matter if we're in a recession or not, with SiteSwan, you can earn income without any technical experience. This makes our website themes a great add-on to your existing digital agency offerings.

Become a reseller today! Get in touch now to schedule a chat about our pricing and program.
We'd love to hear from you!
Share your comments or questions using the form below.