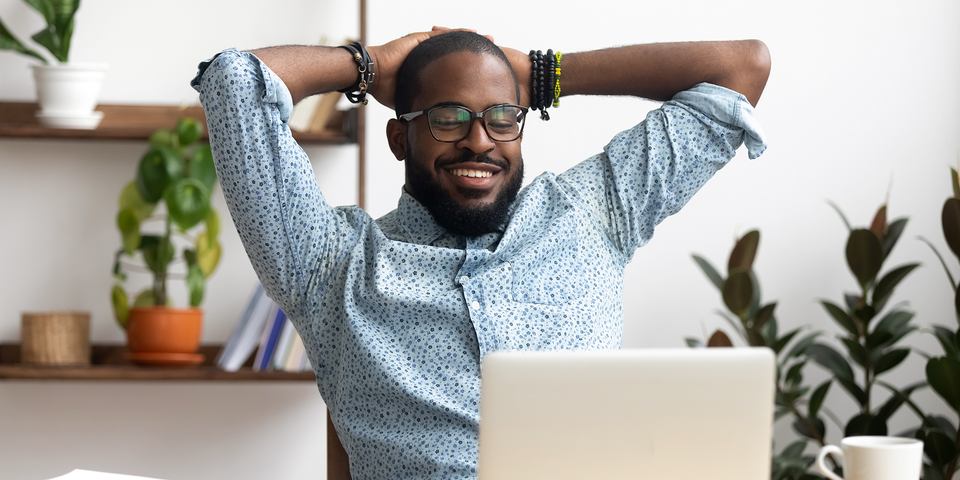 How to Design Websites for Small Businesses in 4 Easy Steps
Published on May 13, 2021
An Introduction to Building Websites with SiteSwan
It's estimated that the majority of new site visitors will spend less than 15 seconds on a website unless you're able to capture their attention and make them want to stay longer. This is just one of the many reasons why website design is so important. You only have a short period of time to make a good first impression, engage visitors and keep them on your site. As a web designer, your small business clients are depending on you to create a site for them that looks great and appeals to their customers.

Design is equally important during the sales process, specifically when pitching a client on a new website. Of course, price, features and value will be important factors to consider, but ultimately the overall design of the website is what influences a client's decision to purchase a site from you. Every business owner wants a site that looks great. So while design might be subjective in nature, at the end of the day, your goal as a web designer is not just to design websites, but to design websites that sell.

So how do you design websites for small businesses that look great and sell fast? Thankfully, with SiteSwan you don't need to be a design guru, hire a developer or spend countless hours creating mockups to figure it out. The SiteSwan Website Builder makes it surprisingly easy to build beautiful websites for your small business clients in minutes, all without touching a line of code. Our simple 4-step approach ensures that you stay on track and pump out stunning designs every time. 
1. Choose a Theme
The first step to designing websites for small businesses with SiteSwan is choosing a Theme. Our industry-specific Themes make it easy to design a professional-looking website for just about any small business. We currently have over 150 Themes and we're adding more every month. Most of our pre-built Themes come with at least 5 pages of content, all perfectly laid out, complete with relevant copy and professional photography. Themes are the perfect starting point because they take the guesswork out of designing a great looking website. They also provide a framework for the type of content a consumer might expect to find on a small business website so you can capture their attention and engage them.
CLICK HERE TO SEE EXAMPLES OF OUR WEBSITE THEMES
Don't see a particular theme or industry you are looking for? Don't worry; any theme can easily be customized by swapping out the content and images on the site. SiteSwan also offers several "Blank Canvas" themes that can be 100% customized for any business. 
2. Upload a Logo
The next step in designing a website for a small business on SiteSwan is to upload a logo. A logo is a vital component to any website's design and can really help your design come to life. A logo is often the core to a business's brand and is used on all of their marketing material, so it's important that it's featured on their website as well. By adding a logo to a site, you are instantly personalizing the site for that business and setting the foundation for the rest of the site's design. Often times, the logo will determine what colors and fonts you will choose for the site. Also, seeing their actual logo on the site will help the design resonate with your client and make the site more appealing as it's been personalized just for them.

Ask your client to email you a high resolution file for their logo or you can simply grab it from their current website, pull it from their facebook or social media pages, or even scan it from a business card, menu or brochure.

If you don't have access to a logo, or the client doesn't have one, then you can simply stylize the business name or use the default logo that comes with a theme. This is also a great opportunity to upsell the client on a new logo design (which you can do yourself, have us do, or even find someone on Fiverr to do it for you).
3. Pick Colors and Fonts
Now that you have a logo in place, it's time to pick your website colors and fonts. It's important to pick colors and fonts that best represent your client's overall brand. Look at the logo to find complimentary accent colors that can be used on the site. You can also look at the client's marketing materials, such as menus, flyers, brochures and even signage to help determine the overall color palette and fonts associated with their brand.

Don't go overboard with colors. Too many colors, too much contrast or super bright colors can be difficult on the eyes and be a turnoff to site visitors. It's better to stick to just one or two soft accent colors, or different tones of the same hue, that you can easily apply throughout the entire site. Start by changing the navigation, buttons and accent colors to create a consistent look and feel and that matches your client's brand. If you are unsure of the client's brand colors, then it's best to stick with safe or neutral colors that have mass appeal and can easily be changed later.

Fonts are equally important. Choose fonts that complement the client's logo – but they don't necessarily need to be the same. Do they use a serif font or sans serif font (or in other words, does their font have a decorative stroke that finishes off the end of a letter's stem – or are all of the edges straight without flares?) Do they use a heavy block text or thin and light text? Typography can have a big impact on the overall design and tone of the site. Serif fonts can give a site a more traditional or serious look and feel, and are often used by professionals like lawyers, accountants or doctors. Softer, sans serif fonts can make a site feel more casual or family-friendly. Block fonts come off as bold, strong and masculine and are often used by contractors, sports teams and automotive services. Cursive, script and more delicate fonts can be seen as more feminine, fancy or decorative, and are commonly found on websites for salons, boutiques and even restaurants. Whatever font you choose, make legibility the top priority. Some fonts, especially cursive and script fonts can be difficult to read and should be used sparingly.
4. Add a Personal Touch
Now that you've chosen an appropriate Theme, uploaded a logo, and picked your site colors and fonts, you're at the finish line to creating a great-looking website. The last step is to personalize the site for the individual client. Adding a few personal touches throughout the site can go a long way in creating a design that impresses the client and helps you close the sale. It can be as simple as including their business name or inserting their tagline somewhere on the site, mentioning a specific product or service they offer, replacing one of the stock photos with an actual photo from their business, or even adding a new post that talks about something unique to their business.

Look for images you can use by visiting the client's Facebook or Yelp page. Clients will often be excited to see a picture of themselves, their store, their work and even their staff on their website. Investing a few extra minutes personalizing the site for their actual business can go a long way in impressing clients and help you sell more sites.

Keep in mind; it's important that the quality of the photos are good including the size and resolution, otherwise the entire design will suffer. Pixelated or blurry photos will leave a bad impression on the client and site visitors.
Here are some helpful tips & suggestions when designing websites for small businesses:
Get inspired! Look at what other designers are creating and bookmark sites you like.
Do your research. When building a site for a particular client, research what other businesses in their industry are featuring on their website to see common trends.
Utilize a design brief. This document can be used to gather important client information and design preferences before you start building their website. SiteSwan Resellers can find a design brief template in the resources section of their dashboard.
Avoid distractions. Background music, videos that play automatically and pop-ups can quickly become a distraction and be a turnoff for site visitors.
Mobile matters. All SiteSwan sites are automatically mobile optimized and 100% responsive. Be sure to highlight this when showing off your design to the client.
Take the initiative on content. Don't wait for your client to send you images or copy. That just slows up the design and sales process. Use your best judgement and what's available in our themes. You can always edit and modify based on their feedback.
Use high-quality images. Avoid low-res or super small photos. Pixelated or blurry photos look bad and will leave a bad impression on the client and site visitors.
Trust the process. Don't overthink design. It doesn't need to be complicated. Follow these steps as your blueprint for success.
Ready to start designing websites with SiteSwan?
While many people can quickly identify a nice-looking site in comparison to a poorly-designed site, the logic of what makes a site look nice is not immediately obvious. Since a website's design is critical to both making a good first impression on site visitors and getting the site sold to the business owner, it's important to pay attention to the design. By following our steps to effectively design beautiful websites on SiteSwan, you can show off stunning, personalized designs to your potential clients, making for a quicker sales process, and site visitors who truly enjoy their experience.
We'd love to hear from you!
Share your comments or questions using the form below.