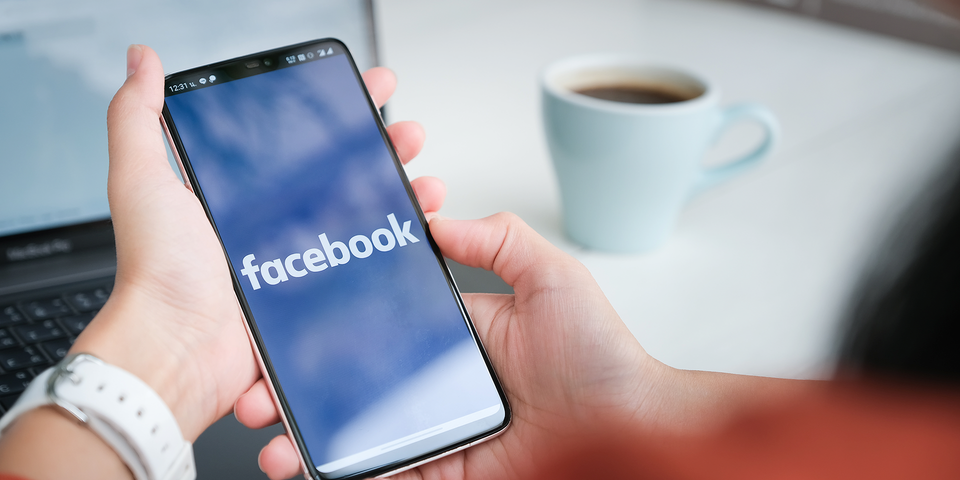 How to Land Your First Reputation Management Client on Facebook
Published on April 26, 2021



In today's highly competitive market, online customer reviews are more important than ever for businesses large and small. What customers are saying about a business has a direct impact on sales. In fact, the majority of consumers will read online reviews before making a purchase decision and most customers will only choose a business that has 4 or more stars. Maintaining a positive online reputation on sites like Google, Yelp and Facebook is something businesses can't afford to ignore. 
With SiteSwan, you can help local businesses manage their online reputation directly from the SiteSwan platform. Our Reputation Management feature helps your clients keep track of customer reviews and improve their online reputation by generating more positive reviews and even preventing negative reviews. It's the type of service that every business can benefit from, regardless of industry, size or location. Because it has mass appeal, Facebook can be an extremely effective way to generate leads and acquire clients.
Whether you're looking to get your first client or are simply trying to grow your business even further, here's a simple sales hack that will help you sell reputation management via a short Facebook post: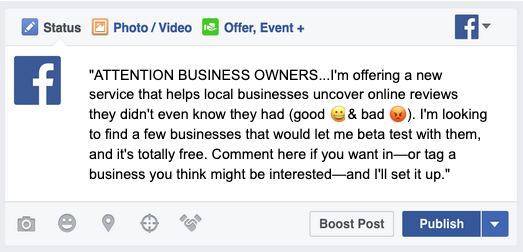 What makes this such an effective sales strategy? By using Facebook you're able to leverage their expansive network to reach a large number of local businesses–all who can benefit from your reputation management service. It doesn't matter if you're a plumber, restaurant, hair salon or retail store, because every business is impacted by online reviews. The message is not only appealing and engaging, it also elicits curiosity. The best part: it's totally free for them to see, and they have no obligation to sign up for anything. In a nutshell, it has mass appeal, it's engaging, and they have nothing to lose.
For those businesses that respond, you can generate a free sample Reputation Management report directly from your SiteSwan Dashboard. Each Reputation Management Report is personalized for a business and includes all of their customer reviews from the top review sites like Google, Facebook and Yelp. In addition, it offers powerful insight into key metrics such as average star rating, total reviews, reviews by star rating and more. This is the perfect sales tool to help you pitch the importance and need for Reputation Management as an ongoing service. 
How much can you charge for Reputation Management?
Most agencies charge between $99 - $199 per month per client for Reputation Management. You can charge any price you want!
With over 2.8 BILLION monthly users, Facebook can be a powerful tool for selling digital marketing services to local businesses. Whether you're selling websites, reputation management or anything else, Facebook can be a great way to reach business owners and generate leads. Use it to your advantage by creating engaging posts that people respond to so you can gauge interest, interact with them, and close deals.
We'd love to hear from you!
Share your comments or questions using the form below.