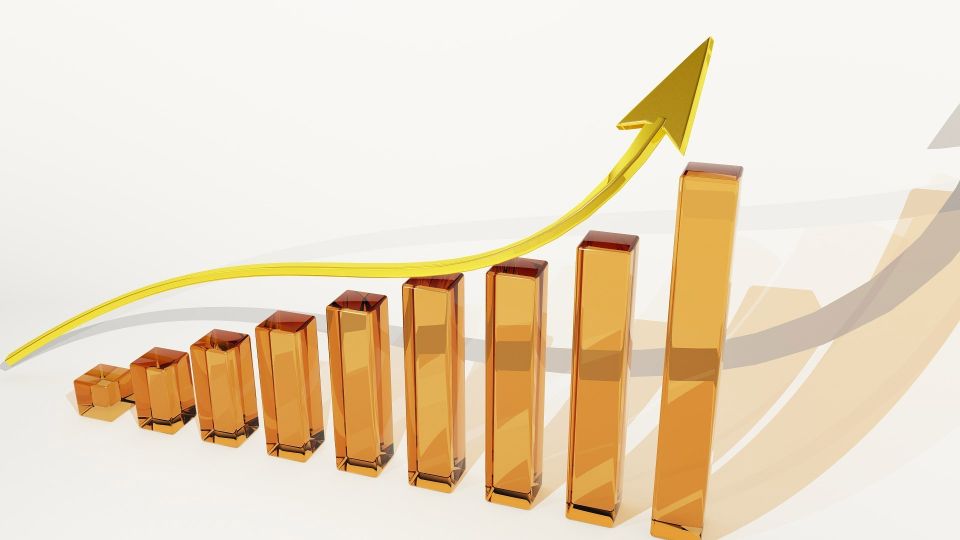 10 Add-on Services You Can Offer to Your Web Design Clients to Boost Your Bottom Line
Published on August 13, 2021. Updated on May 23, 2022.
You just finished wrapping up a web design project for a client and collecting payment for all your hard work. Now you have them setup for automatic billing of their monthly payments. Congratulations!

Does this mean that you're all done with this client and it's time to find another? Not necessarily.

After finishing your client's website design project, you can offer additional services to boost your bottom line. You've already established their trust and are familiar with their business so, it would be natural for them to turn to you for additional marketing advice and services.
In the majority of cases, your clients will appreciate the convenience of you being a "one-stop-shop."

Here are 10 add-on services you can offer to your web design clients to help increase your bottom line:
1. Google My Business Account Creation & Management
Creating a Google My Business (GMB) listing is free and very important for local search engine optimization (SEO). Having a GMB listing can help businesses drive traffic to their new website. Most small business owners, however, don't have the time, patience, or know-how to set one up themselves.

It's actually very straightforward, and you can assist them with it. All you really have to do is input your client's information (business name, phone number, website, hours of operation, etc.). You could also add some photos (such as images of the storefront, of their products/services, of customers enjoying the products/services, etc.).

You could even offer to manage their listing on an ongoing basis by making monthly updates for an additional fee. If you do this well, then the client will have more visibility and be happy with more local people calling, visiting their website, etc.

It's not uncommon for web designers to charge a couple hundred dollars to help a business set up their GMB listing and an additional $50+ to make updates on a monthly basis.
2. Reputation Management
Every business needs to be monitoring their online reviews across multiple platforms (including Google, Yelp and Facebook). Just one negative review could really hurt your client's business. After all, if you're looking at a certain restaurant on Google Maps and it had mostly 1- or 2-star reviews, would you go eat there? It's unlikely.

With SiteSwan's Reputation Management feature, you can easily broaden your services and offer a daily reputation report plus intelligent review request form right from your SiteSwan dashboard. This service is extremely valuable for small businesses and could easily add an additional $99 - $199/month per client in recurring revenue to your bottom line.
3. Social Media Marketing
Facebook, Instagram, and other social networks are a great way for local businesses to stay connected to their community. Social media can also enable local businesses to interact directly with their customers and ultimately help them provide a better customer experience.

Many small business owners fail to establish a social media page or have trouble keeping it up to date. You can offer to create and manage their page(s) and keep them updated on a daily or weekly basis. Making daily updates on your client's behalf can fetch anywhere from $199 - $500/month.

In addition to consistent social media posting, you could also help the client run ads on Facebook and Instagram. You could work their monthly ad budget into your monthly fee (e.g., if you offer social media marketing at an additional $299/month, you could allocate $100 of this towards ad campaigns while pocketing the difference).
4. Google Ads & PPC Management
After you finish a website design project, chances are your client will want more online traffic (and ultimately more customers) sooner rather than later. You may have to let the client know that there are two types of traffic: organic (free) and paid.

Organic methods such as SEO and social media posting are very gradual and can take months to gain visibility. On the other hand, running Google ads and pay per click (PPC) campaigns can bring website visitors more quickly. One of the biggest benefits of a PPC campaign is that you can target where and when you want the ads to appear (e.g., a locally owned coffee shop in Denver, CO will want to target people in and around Denver).

The majority of your clients will have no idea how to run a successful PPC campaign and would be happy to pay you to assist them. This also gives you an opportunity to position yourself as the consultant and let them know what they can expect.

Just like with running ads on Facebook or Instagram (as mentioned in #3 above), you could either charge a flat monthly rate for running PPC campaigns or charge your client a percentage of their ad spend to manage their campaigns. For example, let's suppose a client has a budget of $1,000 per month to spend on Google ads. You might charge a 20% management fee so $800 would go directly towards their ads, while $200 goes in your pocket.
5. Graphic Design Services
A website is not the only thing small businesses need designed. They might also need a new logo, business cards, letterheads, menus, brochures, and other branding elements such as social media headers.

"What if I don't know how to make business cards or any other type of design?"

Here is some great news: you don't have to do this all yourself. You could take a drop-servicing approach where you find someone to work on the design at a really low cost and then mark up the price so that you make a profit.

Let's suppose one of your clients needs a new logo.

Here is how the drop-servicing model would work:
Let the client know that a new logo will cost $299

Go to a platform like Fiverr where you find a subcontractor who does really good logo design work (expect to pay somewhere between $10 - $35)

Collect the $299 payment along with details of the client's logo design

Share the logo design details with the Fiverr seller

When the Fiverr seller responds with logo concepts, you act as the project manager and make sure they look good before sharing with the client

You share the logo concepts with the client

After getting the logo right, you pay the Fiverr seller their fee (let's say $35 in this case)

You now pocket the difference as profit ($264 minus any payment processing fees)
Here's the beauty about this strategy: if 5 (or more) clients at a time reach out to you and say they need a new logo, business card design, etc., you would simply find 5 (or more) Fiverr sellers to do the work for you. This way you don't overwhelm yourself trying to work on multiple design projects at one time.
6. Blog Article Creation
Blogs are a very good way to keep website content fresh and improve SEO. After all, Google loves high-quality, updated content.

If you're good at writing, you could offer to create blog articles for your clients with content that relates to their business and industry. If you need some assistance, there are great content creation sites such as Anyword that can help you outline and format blog articles with some general upfront text that you provide.

For example, if your client is a jewelry store owner, you could offer to write articles about how to shop for an engagement ring, the 4 Cs of a diamond, and anything else that their customers would find valuable.

For a reasonable monthly fee ($99 - $250/month), there are many businesses that'd be willing to pay you to write a new blog article and publish it to their website every month.
7. Email Marketing
This can be a powerful and lucrative add-on service for web designers to offer their clients. Email marketing is an extremely effective way for businesses to stay in touch with their customers and drive traffic to their website. You can easily embed a subscription form on your client's website using just about any email marketing platform.

You'll want to be sure to educate your clients on the benefits of email marketing and the fact that they will often have people visit their website and possibly not come back. Capturing their email address and marketing to them in the form of a newsletter can help bring them back to your site. Also let them know that building an email list and then emailing their subscribers on a weekly or monthly basis can be a cost-effective way to advertise promotions, highlight seasonal specials as well as keep their business top of mind.

You could also offer to create an email "drip" campaign where:
The client offers a lead magnet such as a coupon, free report, free cheat sheet, or something else of value

The online visitor submits their name and email address for this lead magnet

An automated welcome email is then sent to the online visitor that:

Thanks them for signing up

Provides the promised lead magnet

Lets them know what they can expect

Promises not to spam nor sell their personal information

Then a series of automated email messages go out that educate the subscriber on what their business is all about
Let your clients know that the goal is to gradually build that "know, like, and trust factor" with their subscribers and that they will buy when the timing is right for them.

There are several email marketing platforms to consider out there. Since there are costs associated with most of these platforms, you'll want to charge enough to cover them in addition to your time putting together the emails. You can probably charge $150 or more per email.
8. Text Message Marketing (SMS Marketing)
Text message marketing has become an increasingly popular way for small businesses to reach their customers. Consider a few of these figures from CrazyEgg:
SMS open rates are as high as 98%

As many as 45% of people reply to branded SMS marketing messages

Text message marketing can help businesses gain an advantage over their competition considering 61% of marketers still don't use SMS
Here are just a few suggestions from business.com on how to use text messaging for business:
Appointment reminders and scheduling

Order confirmation and delivery updates

Birthday and anniversary messages

Event reminders, updates, and promotions

One-off orders
You could offer to set up and manage text messaging campaigns for your clients that involve sending out weekly or monthly promotions to their subscribers. Considering the effectiveness of text message marketing and the value you are offering, you can easily charge $199+ per month to manage this service.
9. Business Coaching/Consulting
Oftentimes small business owners will lean on their web designer for general business advice or consulting. If you're a savvy marketer and have a degree or background in business, you can boost your income by serving as a personal business coach or consultant to your web design clients. According to MarketCircle, business consultants charge anywhere from $100-$130/hour.

By having insight into their marketing and target audience, you could also offer a unique point of view to them. Another way to make yourself more valuable would be to act as a soundboard for any new ideas they might have about their business.
Go ahead and take on the role of a consultant to meet with them regularly to discuss new challenges and opportunities for growth. For instance, each month you could look over their website stats, discuss what's new in their business, explore opportunities for growth and offer suggestions for improvement.
10. Video Marketing
Video is one of the best ways to connect with online visitors. Since Google also owns YouTube, it makes sense to develop a strategy for uploading consistent video content.

Here are just a few ways you could help your client incorporate video into their business:
Capture and publish video testimonials from satisfied customers

Offer a "virtual tour" of the inside of their business (take the viewer inside their restaurant, their clinic, etc.)

Have a welcome video on the About page

Take a piece of blog content and convert it into a video to put on Youtube

Offer educational content (e.g., a chiropractor could discuss common misconceptions of the chiropractic profession)
As part of a monthly plan, you could offer to set up a client's YouTube channel and/or upload at least one video per month. You can easily charge $300 or more for a simple 2-3 minute video taken with your phone.

Once you sell a website to a small business owner, the possibilities for additional revenue are practically endless! Here you have 10 possible services to bolster your web design business. If you did an excellent job designing the client's website and meeting (if not exceeding) their expectations, then they'll be happy, even eager, to hire you to do more marketing for them.
We'd love to hear from you!
Share your comments or questions using the form below.