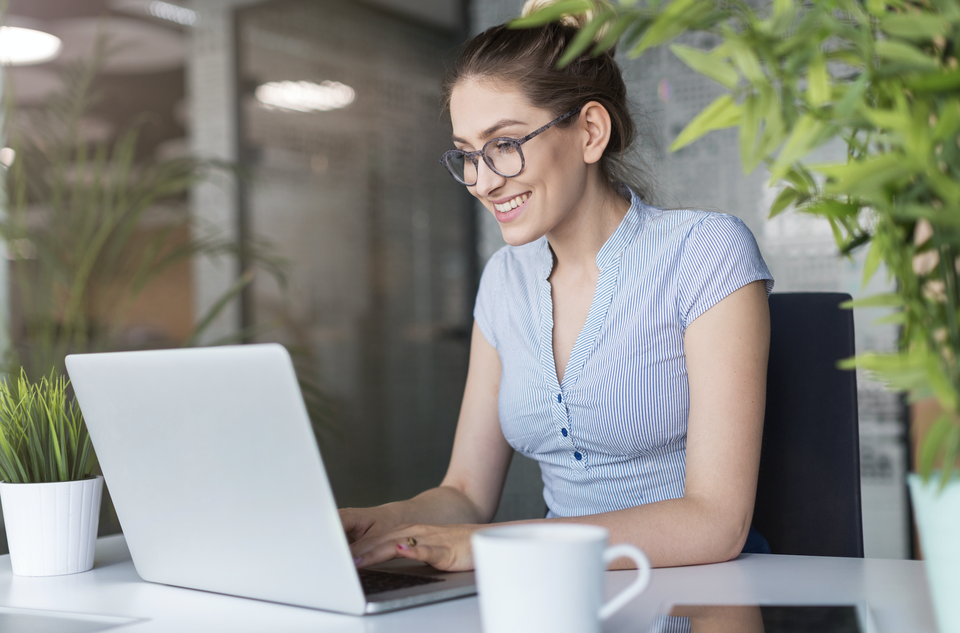 11 Reasons Why a Web Design Business Is the Best Side Hustle to Start in 2022
Published on January 31, 2022
Was it one of your New Year's resolutions to start your own business? Are you looking for a side hustle to supplement your regular income? Or do you simply want to spend your free time on a hobby that lets you earn some extra cash?

If your answer to any of these questions is yes, then you're probably asking yourself what type of business you should start.

There are plenty of business opportunities out there but when comparing all the options, a web design business is by far the best side hustle you can start.

With a web design business, you don't need previous business experience or even significant technical knowledge. When you start your business with SiteSwan, all the tools and resources you need are within reach from day one. As long as you're willing to learn and determined to succeed, you can land web design clients and build impressive websites for small businesses.

But what makes web design the best side hustle in 2022? That's what you're about to discover here. To find out why you should consider starting a web design side hustle this year, keep reading.
1. Work Anywhere There's an Internet Connection
To operate your own web design business, all you need is a reliable laptop, cell phone, and an internet connection.

You know what that means...you can work anywhere there's a WiFi network and cell phone reception. As a self-employed web designer, you have independence and flexibility. You aren't confined to a physical location to work and run your web design business.

If you want to be a globetrotter exploring new places while running your business, you can. Or maybe you enjoy the ambiance at your local coffee shop and find that you are most productive working there.

The point is, you can set your own hours, work from home or anywhere else, and live life on your terms. It's the ultimate lifestyle business!
2. Put in as Many or as Few Hours as You'd Like
Along with your ability to work from any location, you have the freedom to set your own hours. Whether you choose to start your business part-time as a side hustle or build websites for clients full-time, you can determine when you want to work.

For some, working at night is most convenient with their schedule, while others are early risers and prefer to start working as the sun comes up.

Either way, with your own web design business, you work as much or as little as you like so you can grow at your own pace. 
3. Flex Your Creative Muscles While Helping Businesses
As a web designer, you are providing a premium service that is valuable to small businesses. It's a rewarding and satisfying career that allows you to be creative while simultaneously helping businesses grow.

When promoting your business, you can choose to get creative with developing your own marketing materials or use the resources that SiteSwan provides such as a marketing website for your business.

While building sites with SiteSwan doesn't require advanced design skills, it's nonetheless a highly visual job that those with a creative knack can enjoy. 
4. Get Started With Low Up-Front Costs
There's a pervasive myth that starting a business has to be expensive, but nothing could be further from the truth. When you sign up with SiteSwan, there's no major monetary commitment. You can get started on any budget.

Oftentimes, startups or franchises require a huge upfront cost and there are a lot of other operational expenses required. With a web design business, you don't need a substantial amount of capital to launch your business.

Of course, as your web design agency starts to grow, you can further invest in your business to see faster results. For example, you might use Facebook Ads to target business owners that are looking for web design services.

As long as you're willing to put forward the low startup costs and work hard, you can build your web design business up to be a profitable side hustle.
5. Enjoy a Comfortable Income
Web design isn't just an engaging, fulfilling career that lets you set your own hours, be creative, and help small businesses. It's also a career with the potential to be very lucrative.

Whether you want to support a growing family or fund your globetrotting adventures, a web design business could allow you to reach your most ambitious income goals. The additional revenue can help you gain financial stability and even allow you to pay off some of your loans or credit cards.
6. Start Small and Scale at Your Own Pace
Web design isn't one of those businesses that requires significant preparation or investment to launch.

It's okay to start small, and if you'd like, you can keep it small—find a handful of clients you want to work with and avoid branching out too much beyond that. And if you want to scale, a web design business has the potential to grow substantially and quickly.

The important thing is that web design allows you to grow at whatever pace is most comfortable for you. It's truly a career that affords you the opportunity to reach your full potential. 
7. Start a Side-Gig with Potential as a Full-Time Career
We've already touched on how a career as a web designer has the potential to be a lucrative full-time gig. But, it bears repeating: web design can start out as a side hustle that can easily replace your full-time income given enough time and effort.

If you're currently employed and not 100% happy with your career, think of your web design side-hustle as a stepping stone towards a full-time endeavor. While it may not be enough to pay the bills when you first start, over time you can exceed your current income and take control of your own financial future. 
8. Be a Part of a Large and Rapidly Growing Industry
When you start a new business, you want to be sure you're entering an industry with room for growth. Web design is certainly one of those industries. Technology is going to continue to evolve, and businesses are always going to continue to need professional websites. Every small business can benefit from web design services, and there are countless entrepreneurs who've yet to market their product or services online.

As long as consumers are using the internet, there will continue to be a need for web developers. With many people concerned about job stability due to a lack of demand or the rise of automation, web design is a reliable career choice.
9. Maintain Your Freedom and Independence
Many people who start businesses do so because they're tired of feeling like their time belongs to someone else. Going to work every day in a career that isn't meaningful or exciting to you can be draining. If you feel under-appreciated or complacent in your current career, owning your own web design business can be a great way to take back control of your life.

Although some web designers work in-house at large agencies, many others work on a contract basis. With SiteSwan, you can run your own business by yourself, seeking clients and building websites for them independently. Being self-employed comes with many benefits on its own. You get to choose which clients to work with and fire the ones you don't like. You can set your own rates and specialize in building websites for certain kinds of businesses.

Your web design business can take almost any shape. The important thing is, it puts you in the driver's seat of your success.
10. Learn the Necessary Skills Quickly on Your Own
Did you know you don't have to learn coding in order to build professional websites? It's true—with a platform like SiteSwan, you can design beautiful sites with minimal technical knowledge.

There are of course some necessary skills you'll need to run your business effectively but, most of them are simple and you can learn on your own with the help of online resources including SiteSwan's support center. For example, you might need to learn about bookkeeping and business taxes to manage the finances for your side hustle. But this isn't nearly as daunting as it sounds, and there are countless free resources that can teach what you need to know.

As far as SiteSwan's website builder is concerned, it's simple and easy to learn quickly. Once you get started, you can be building amazing websites in no time. 
11. Supplement Your Income With Related Services
Since you're interested in web design, you might have similar skills or interests already that you could sell as related services. Maybe you have some copy writing or graphic design skills. Perhaps you're a blogger in your free time or enjoy being on social media.

As a web designer, you can sell additional services like logo design, marketing, content development, or social media services to your clients. You can, of course, start a web design business without peripheral skills, but the option is always there!

Built into the SiteSwan platform is the ability to sell a related service called Reputation Management. Help small businesses keep track of and improve what their customers are saying about them in the form of online reviews.
Start Your Web Design Business Today With SiteSwan
It's 2022 – what are you going to do? If you've been thinking about starting a side hustle, making some extra money, or tapping into your creative side, it's the perfect time to start a web design business. Whether you want more job security and a secondary income source or a lifestyle business that travels with you, you can't go wrong with web design.

SiteSwan has all the tools, resources, and systems you need to start and grow your own web design business. No matter where you are on your entrepreneurial journey, SiteSwan makes it easy to build professional sites for businesses.

Don't put your dreams on hold any longer. Sign up for a free demo right away.
We'd love to hear from you!
Share your comments or questions using the form below.