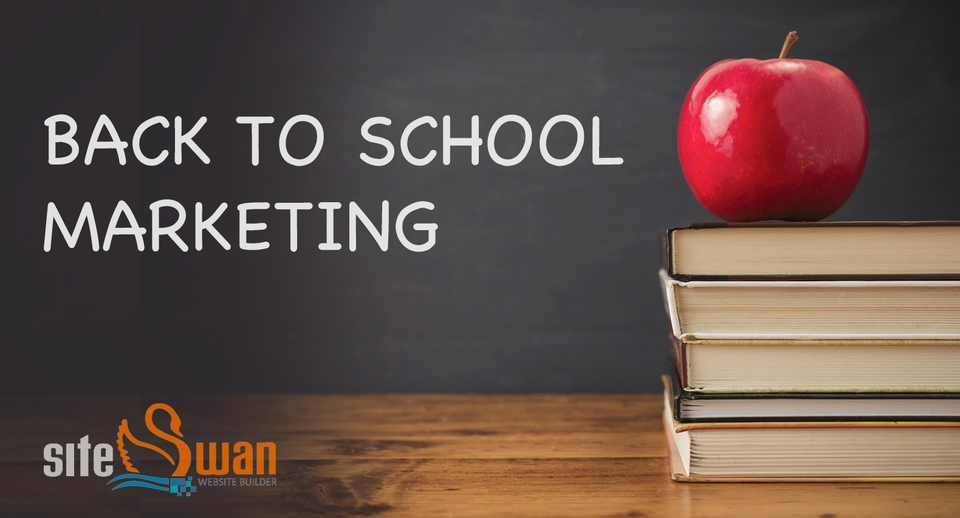 6 Back to School Marketing Ideas for Web Designers
All across the U.S., school is back in session. That means kids are heading back to class, traffic is heavier, commutes are longer and schedules are busier. For many web designers, especially those that are parents, September seems to fly by in a blink of an eye. That doesn't mean your web design business needs to suffer, though. Here are 6 back to school marketing ideas to promote your web design business and make the most of the upcoming school year.
1. Sponsor a School Event
Throughout the year, many schools will host various local events and fundraisers including pep rallies, sporting events, holiday parties, career days, school plays, performances and even awards dinners. Many times, school administrators will reach out to local businesses to sponsor these events in an effort to unite the community and help cover their cost. In exchange for a small donation, your web design agency can become a sponsor and be featured on marketing material, signage, and bulletins promoting these events. This is a great way to not only build credibility and get exposure within the community, but it offers you the opportunity to network with other sponsor businesses who might need a website.



2. Target Busy Back to School Businesses
For some businesses, the back to school season can mean a decline in customers as kids head back to the classroom. However, for others, back to school marks a sudden spike in business. This is a great time of year to sell websites to retail stores, clothing boutiques, uniform suppliers, stationary stores, pharmacies, dry cleaners, restaurants, barbershops and salons who are looking for new ways to market their business and maximize sales.



3. Network with Parents / Business Owners
For web designers who are parents too, back to school offers the opportunity to mingle and network with other parents who might be business owners as well. Whether you're dropping off or picking up your kids, cheering them on at a sporting event or attending a school function, be sure to keep some extra business cards on hand. It's important to always be prepared because you never know when you might run into someone who may need a website.



4. Offer a Back to School Discount
Offering a discount can be effective just about any time of the year, but September is a great time to offer clients a back-to-school promotion to help you close some website sales. Consider discounting the setup fee for all new customers during the month of September or adding a free month to their website service.



5. Create Custom Promo Products
Custom promotional products are a great way to increase brand awareness and connect with potential customers. And let's face it – everybody loves free stuff. Consider giving your promotional products a back-to-school spin and creating "school-friendly" promotional items like pens, notepads, calculators, mousepads and calendars with your web design agency's logo on them, and handing them out to nearby business owners. This is a great way to introduce yourself, pitch your services, and leave them with something they will remember you by. Be sure to include your business card or a way for them to contact you.



6. Host Your Own "Class" or Workshop
School is back is session. This is a great time to host your own class or workshop and invite area business owners to discover ways to grow their business using digital marketing. As the host, you can use your expertise and experience to put together a crash course on digital marketing whether it's how to setup a Facebook company page, tips for social media marketing, or reasons why every business needs a website. Providing this valuable content will help you come off as an expert in your field and gain their trust. Be sure to finish by pitching your own web design services and offer a discount as a thank you for attending. You can host these events at a local library, diner or even do it virtually online. 
Don't let the busy days and changing schedules make you lose focus on your goals and ambitions for your web design business. Capitalize on the opportunities this season brings, and make the most of the back-to-school time. Remember, as more kids head back to school, more parents have a chance to focus on their businesses, so use these recommendations to win new clients during this exciting time.
We'd love to hear from you!
Share your comments or questions using the form below.