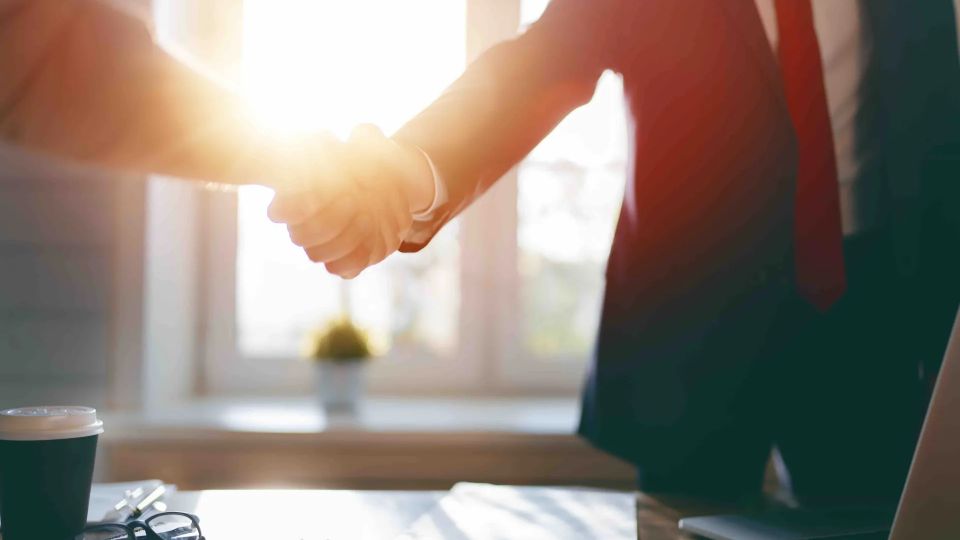 The Best Way to Sell Websites to Small Businesses
Published on July 11, 2022
There are many different ways you can sell websites to small businesses including face to face, phone, and email. There are pros and cons to each of these sales strategies. Some people prefer to sell websites in person because it's easier to assess the customers needs based on their reactions, facial expressions and even body gestures. However, some people may not be comfortable with this sales strategy or they might live too far away from prospects to meet in person, so it's important that you have options when selling websites.

By knowing which strategy works best for your business model, you can put yourself in the best position to sell websites and grow your business.
Face to Face Sales
Face to face, or in person sales, is one sales strategy you can use when selling websites to small businesses. When selling face to face, you are speaking to the business owner in person either at their place of business or a mutual meeting place. While it requires you to go door-to-door, this sales strategy can be particularly effective when you are selling websites in your local market. There are many pros and cons to face to face sales. Here are a few:

A pro of using a face-to-face sales approach when selling websites is that it allows you to connect with your potential client on a personal level, which makes them more likely to want to work with you. The business owner can associate a real person (YOU) with your brand which can help build trust. You can also customize your presentation for each prospective client so that they feel like they receive a unique experience every time. When pitching a small business in person, be sure to look for body signals and facial expressions to help cue you in on what they're thinking. If you feel like you're losing their attention or said something that might have turned them off, you can quickly adjust your pitch or address their concerns.

One of the cons of face-to-face sales is it requires more time and limits your ability to reach a large number of prospects. Going door-to-door, business by business takes up much more time than dialing a number or sending an email. You're also really limited to your local market. It's hard to justify driving a couple hours away to pitch a prospect on the other side of town (or nearby city) for the first time. When you're out in the field you're also unable to tend to other responsibilities at the office including servicing existing customers.

To help maximize your sales efforts when selling face-to-face, plan your visits strategically. Target areas where you can approach a larger number of businesses that are close together such as main street or shopping district in your community. It's easier to justify your time away from the office if you're able to pitch multiple businesses in a single area.

When using a face-to-face sales approach, be sure to make a good first impression. Wear business casual clothing that fits well and is clean. Take time to plan out your pitch in advance and write down any statistics or figures you want to use in your presentation so you don't forget them mid-presentation. Be sure you're knowledgeable about your product or service.
Phone Sales
Phone sales is another option that you can use when selling websites to small businesses. This strategy can be especially helpful if you are located in an area where there are not many local business owners who could benefit from your website services. When you sell over the phone, you're not limited to a single city or a specific geographic region. You can sell websites to businesses anywhere – whether it's down the block or across the country.

One of the great things about phone sales is that you can reach a large number of prospects in a short period of time. Without having to go door-to-door, you can dial hundreds of businesses each day, weeding out those who are interested from those who are not. You can even hire a telemarketer or utilize a call center to maximize your sales efforts. Adopt the concept of "openers" and "closers". An opener is someone who makes the initial call to the business owner, generates interest and schedules a follow-up call with the closer. The closer is someone who is more experienced with the product and service, can address questions and concerns, ensure the client is the right fit and close the sale.

You should be prepared for potential roadblocks when you decide to sell by phone. For example, you may need to get through gatekeepers that aren't familiar with your business. Do some research prior to calling so you can find out the business owner's name and availability. You will also need to be able to overcome common objections and be able to deal with the occasional rude client, disconnection and of course hang ups. It can also be more difficult to read a prospect's reactions or know what they're thinking over the phone.

The pros definitely outweigh the cons when it comes to phone sales. Be sure to take the time to practice your pitch. Your pitch should be short, sweet and concise. Focus on getting prospects to agree to see a free website design. Utilize a CRM to help you keep track of previous interactions, make notes and to set reminders to follow up. Most importantly – always follow up! Following up is crucial in sales and is especially important when selling websites to small businesses. In fact, 60% of customers say no four times before saying yes and 48% of salespeople don't even make a single follow up attempt. (source) 
Email Sales
Email can be an effective sales method when selling websites to small businesses. Utilizing email allows you to reach the largest number of prospects in the shortest amount of time (that is assuming you have their email addresses). But email marketing is not perfect. There are many pros and cons to email sales. For example, email marketing is inexpensive, but it may take more time to get a response than another form of sales.

Capturing email addresses for leads can also be a challenge. Business owners are more protective of their personal information than ever before and it can be difficult to find a prospect's email address. One way to find a prospect's email is by looking at their current website or even social media account. Business owners will often list their email address on their contact page or profile. Another way to get a business owners' email address is to simply ask. Call up the business and ask them if it's OK if you send them some information via email regarding your website services. You might be surprised how effective this low-pressure technique is for getting their permission.

If you plan on emailing a large number of businesses, utilize an email marketing platform such as MailChimp and Constant Contact. These platforms allow you to message hundreds or even thousands of recipients with a single email. It's also extremely easy to follow up to these prospects on a regular basis. Just be sure you have their permission, don't abuse their trust, offer an option to opt-out and never ever spam.
Combination of all three
There are pros and cons of face to face sales, phone sales and email sales. But perhaps the best sales strategy is to use all three.  If you can get your foot in a door (physically in-person), have a good conversation on the phone, and email a business then that may be your best bet. By incorporating these different sales methods, you'll be able to reach the most amount of prospects and even determine which tactics are most effective.

The most important thing is to do something. Don't wait for clients to come to you. Businesses need a website now more than ever, and the market is ripe for web designers. So don't let someone else take your prospective client because you weren't aggressive enough with your sales efforts. Selling websites to small businesses requires plenty of prospecting, outreach and following up but it will pay off if done right.

If you're looking for more tips on scaling your web design business, or interested in starting your own website design business, sign up to become a SiteSwan Website Reseller today!
We'd love to hear from you!
Share your comments or questions using the form below.