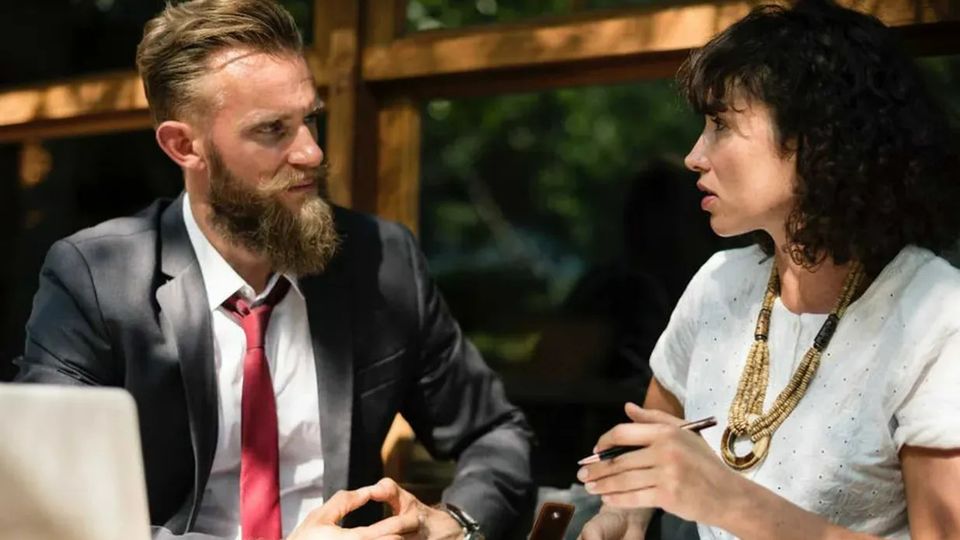 The 30-Second Sales Pitch for Web Designers That Really Works
Published on December 30, 2022
Not a fan of cold calling? Don't worry, our 30-second website sales pitch can help you navigate these types of calls as you sell websites to clients. Not only that, but statistics show that people are a lot more open to sales calls than you might think.

69% of buyers have accepted cold calls from new providers. This is great news for you as you think about selling your web design services to more business owners and entrepreneurs in your area.

We know. It's tough to know how to market yourself. That's where our 30-second sales pitch comes in. This strategy is a great way to succinctly share what you do and why someone should hire you. Sit tight as we walk you through exactly what to say.
What Is a Sales Pitch? 
A sales pitch is a condensed sales presentation. In this case, we're talking about one that's condensed, as it shouldn't be longer than 30 seconds.

During this short 30-second pitch, you'll explain what you're selling and what you have to offer. Most successful sales pitches focus on identifying and addressing the customer's needs and demonstrating how the product or service being pitched can fulfill those needs. 
When Should You Pitch During the Website Sales Process?
When should you be making this pitch and how does it factor into your sales funnel as a whole? When selling websites via SiteSwan, you'd typically do the following:
Prospect

Pitch

Create Website

Present

Close Sale
During the prospect stage, you'd look at businesses in your local area and see who does and doesn't have a website. If they have a website, how can you improve it for the potential client?

Then, you'd connect with the business owner in some way. After connecting, you'd tell them that you have a website design you're eager to show them. Because you're working with SiteSwan, you can show them a design specifically made for their business.

If they accept the pitch then the work is almost entirely done for you. With over 200 industry-specific website themes, it's easy to create a website for any type of client.

From there, you'd present the client with their personalized website and hopefully close the deal. During this process, you'd finalize the payment for your work and set up recurring payments for the monthly maintenance fee.
Why It's Important to Be Proactive With Sales
Before diving into the elements of a good sales pitch, it's important that you understand just how critical it is to be proactive with sales when selling websites to small businesses.

Being proactive in sales means taking the initiative to reach out to potential customers and actively seek out new business opportunities. It sets you apart from those who just wait for customers to come to them and increases your chance of success.

Plus, being proactive shows potential clients that you are confident and determined. These are qualities that can go a long way in building trust and closing deals.

Furthermore, it also gives you control over your sales pipeline by allowing you to constantly have leads in the works rather than being at the mercy of waiting for inbound inquiries or referrals.

In short, being proactive is key to achieving consistent, successful sales. This is true regardless of what type of website marketing you do or what kind of web design pitch you use.
Elements of a Good Sales Pitch
Finally, the moment you've been waiting for. What makes a good website sales pitch? Here are six factors to consider when crafting your sales pitch...
1. It's Short
When it comes to sales pitches, less is definitely more. The best sales pitches are often incredibly brief and to the point. In the case of website sales pitches, brevity allows for a clear and concise message to be delivered.
2. It's Clear
A good sales pitch should be straightforward and easy to understand, not cluttered with unnecessary jargon or confusing language. It should also have a clear focus, highlighting the most important benefits or features of your web design services.
3. It Offers Something of Value
Simply stating the features and benefits is not enough; you have to show how it can truly improve the customer's life and their business's bottom line. It's also important to demonstrate why your offering is better than competitors. 
4. It's Unique
In a sea of competitors all vying for attention, standing out is key to making a successful sale. And the best way to do that is by being unique in your pitch. This could mean highlighting an unexpected aspect of your service or explaining how it solves a problem in a novel way.
5. It Incites Action
Instead of simply telling them the benefits of your web design offering, show them how it can solve their problems and improve their business right now. Make it clear what steps they need to take to avail themselves of those benefits.
6. It's Low-Pressure
Finally, it's important to ensure your pitch is low-pressure. Make an enticing offer but ensure they know that they don't feel pressure to commit straight away.
Sample 30-Second Sales Pitch
Let's put all of those elements into action by showing you our 30-second sales pitch. It should look something like this.

"I'm not sure if you're the right person to talk to about this but…

My name is [your name] and I run a local marketing agency. We specialize in building beautiful websites for businesses like yours for less than $500. I have some ideas for a new website for [business name] that I would like to show you. Are you the right person to speak to about this?"

If they respond that they aren't the right person to speak to then simply ask who you should be speaking to. If they respond that they are the right person then ask if they're interested in seeing a mockup of a website you've designed just for them.
Finally, if they say they're not interested then respond with the following text.

"I was afraid you were going to say that. I actually already built it for you. Can I send it to you anyway? I can email or text the link to you."

Make sure that, if you've scheduled a meeting for a demo, be sure you get their email address or phone number before getting off the call. This allows you to follow up and thank them for their time. It also ensures you can send them a reminder shortly before the demo.
Website Sales Pitch Tips
Still not sure how to use this 30-second website sales pitch to scale your business? Here are a few tips you can follow to help get things started.
Contact 25-50 Businesses Daily
Remember, successful selling is a numbers game. The more businesses you contact, the higher your chances of getting a response and scoring some new clients. Don't be discouraged by initial rejections or lack of response; keep at it and those numbers will start to add up.
Practice Your Pitch
When it comes to selling web design services, practice does make perfect.

Repeated practice allows you to iron out any kinks in the pitch and helps you feel more confident and prepared. It also allows you to practice addressing any potential objections or questions that a potential client may have, ensuring they understand the value of your services.
Hire a Sales Representative
Don't have the time to dedicate to this? A sales rep can help you by actively finding leads and closing deals, freeing up time for you to focus on your craft. They also have the training and experience necessary to effectively pitch your services and negotiate prices. 
Speak With Someone Directly
It's tempting to send emails or DM a potential client on social media. We get it; nobody likes to talk face-to-face these days. However, to improve your chances of success, we suggest using this 30-second sales pitch for cold calling or for speaking with someone in-person.
Keep Your Prices Affordable
Many small businesses and startups might not have a large budget for their website, so offering affordable rates helps them consider working with you.

At SiteSwan, we recommend reselling websites for $499 setup fee plus $50 per month for the maintenance fee. This ensures you can cater to small business clients while still turning a profit.
Focus on the Next Step, Not the Big Picture
When selling websites (or anything for that matter), your one goal should be to move them to the next step. In this case, the goal isn't to close the deal or even to create a long-term relationship with the customer, it's to move them to the next phase, which is a demo.
Stick to SiteSwan Themes
Our top tip for seeing success with this website sales pitch? Stick with SiteSwan website builder themes. Our themes are designed to help make this sales process as easy as possible for you.

Want to learn more? Check out this video for a live demonstration on How to Present a Website Mockup.

Ready to get started? Schedule your free demo to learn more about how we can help power your web design business.
We'd love to hear from you!
Share your comments or questions using the form below.