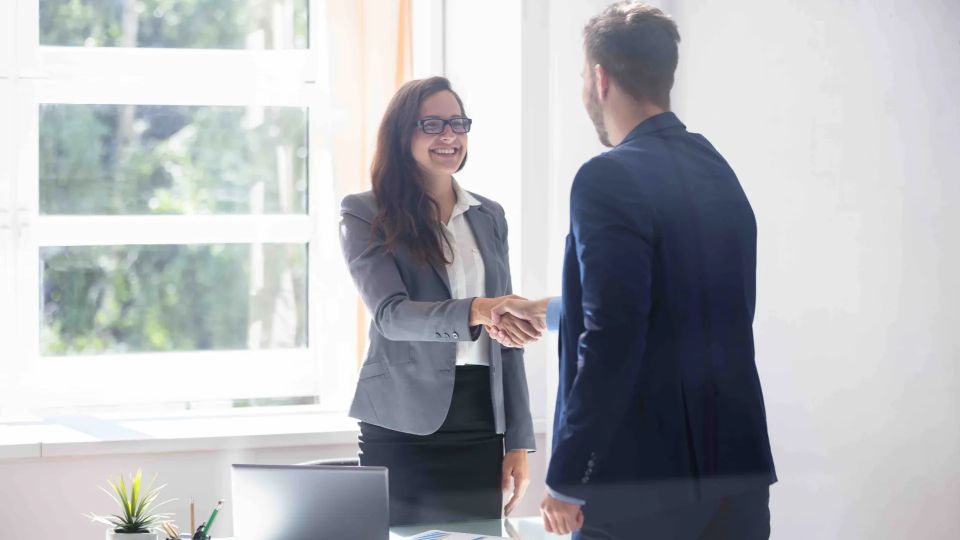 5 Advantages of Hiring a Web Designer
Published September 26, 2022
The average small business owner wears many hats. They're the CEO, CFO, and janitor all rolled into one. So when it comes to their website, it's easy to see why they might think they can handle it them self. But, to create or redesign their business's website, they shouldn't go at it alone. There are some very good reasons for a small business owner to hire a professional web designer to do the job - that's where you come in!

If you're just starting out or currently run your own web design agency, it's first and foremost important to understand the needs of your potential clients. Some small business owners have an idea of how they want their website to look and function while others may have no clue. They might even feel compelled to do it themselves. It's up to you to paint the picture for them and speak in terms that can excite them. Focus on how hiring you as their web designer will make their life easier, and grow their business. By doing so, you'll quickly make a connection with your prospective clients, establish their trust, and be that much closer to earning their business.

In general, small business owners are looking for a web designer to create a unique customized website that reflects their business's brand. As their web designer, you'll be able to offer them so much more than just a great looking website. In fact, there are five key benefits for a business owner to hire a web designer.

1. Save Time
2. Save Money
3. Get Better Results
4. Experience Matters
5. Outside Perspective

Now that you're familiar with all the great things that you bring to the table as a web designer, let's explore each of these five advantages. So, the next time you speak with a prospective small business client, you can mention these points in your pitch to help seal the deal.
1. Save Time
Among the many things a web designer can do, they can save their client time. When running a small business, every minute counts. Most small business owners don't have time to design their own website, and they certainly don't want to spend countless hours figuring out all the technical elements of creating and managing their website.

The updates, changes, and troubleshooting are all important for the upkeep of a business's website. If a small business owner tries to manage these types of changes to their own website it can take time away from other more important tasks that allow them to grow their business. In the long run, hiring a web design will prove to be a huge time saver. 
2. Save Money
What may be more important than saving a small business owner time, is saving them money. For small business owners who are on a tight budget, creating a website with the "Do It Yourself" (DIY) approach may seem appealing in the beginning. With all the "low-cost" website solutions advertised, it's easy to be persuaded into thinking that it's really as cost-effective and simple as they make it seem. However, the truth is that most of these vendors surprise you with hidden fees after you sign up. So, what started out as a seemingly affordable option, now costs more than anticipated and you still need to do all the work of creating, maintaining and updating the site!

Small business owners also have to consider the costs of missed opportunities by not having a professional looking site. A website is often the first place potential customers will go to learn about a business. So first impressions matter, and a professionally designed website can give a small business an edge over their competition.

SiteSwan Resellers are able to offer their clients the most value with a website that looks like a million bucks but costs a fraction of what the competition charges. Along with a fully-functional, high-quality professional website, you can provide your clients with top-notch customer service and take on all the responsibilities and headaches of managing and maintaining their website. At SiteSwan, most resellers charge anywhere from $500 - $1,500 for the setup and design, followed by a modest monthly service fee of $50 - $99. In comparison to other web design agencies and even DIY solutions, these rates are incredibly attractive to just about any small business owner with any type of budget.
3. Get Better Results
In most cases with DIY website solutions, what you see is what you get - nothing more, nothing less. But, if you want to maximize your online presence and get the best results, you need to leave it to the experts. From the initial design, to content, to SEO and mobile optimization, you can always tell the difference between a DIY website and a professionally designed and managed site. A website should be a digital representation of the business - the last thing you want is for it to look amateur.

The load time, flow of the page, and navigation format of a website play a crucial role in providing visitors with a pleasurable experience when they visit the site and putting a business's brand in a positive light. Whereas, an outdated, unprofessional looking website reflects poorly on a business and thus could result in the loss of customers, web traffic, and credibility.
4. Experience Matters
While some small business owners like to consider themselves a jack of all trades, there are many unique elements of a website that truly require the attention and skill of a web designer. Professionals have the experience and know-how to build a site the right way...they'll also be able to stay on top of industry trends, new features and address any issues as they come up. They can help avoid common mistakes that DIY website builders make, such as using outdated designs or failing to properly optimize a site for search engines. From updating the copyright date of the site to creating additional pages or adding an eCommerce feature, a web designer will know how to get it all done and do it well.

Plus, you can provide valuable insight and recommendations on how to improve your client's website design and functionality. You can use strategic tactics to help improves your client's website search engine rankings, enhance their online visibility and drive traffic by boosting their SEO. With the right design elements and website features, you can help them improve their business, increase sales, and grow their customer base.

All SiteSwan Resellers have access to more than 200+ industry specific web design Themes that are professionally designed and are already equipped with high-quality photos as well as content specific for that industry or business. SiteSwan Themes are automatically optimized for desktops, tablets and smartphones right out of the box. Hosted on a secure cloud-based server, all sites you build on SiteSwan are automatically issued an SSL (Secure Sockets Layer) Certificate, which without it could impact how a website is ranked on search engines. All these defining details of a website are critical in its effectiveness.
5. Outside Perspective
Having someone outside of a company managing the website provides a unique opportunity to get an objective perspective of the business. This is valuable because it allows you to see your business through the eyes of someone who doesn't know anything about it. This can help you identify areas that need improvement or clarification.

With the guidance and talents of a professional, a website will be created in a cohesive manner that properly represents a business's brand. Business owners are notorious for focusing on the wrong stuff in their marketing (like having a picture of their dog on their website) rather than what makes their business better than the competition and what appeals most to their customers.
 
Start a Career as a Web Designer and Become a SiteSwan Website Reseller
In short, hiring a web designer is a smart investment that can save a small business owner time, money, and headaches down the road. With your knowledge and expertise as a web designer, you can tailor a business's website to meet specific needs and goals. With a professionally designed website, you can help elevate the business's brand and manage their site so that it is always up-to-date, optimized for SEO, and looking its best.

If you're ready to start a rewarding career as web designer and help small businesses owners in your area, learn how you can become a SiteSwan Reseller today! 
We'd love to hear from you!
Share your comments or questions using the form below.