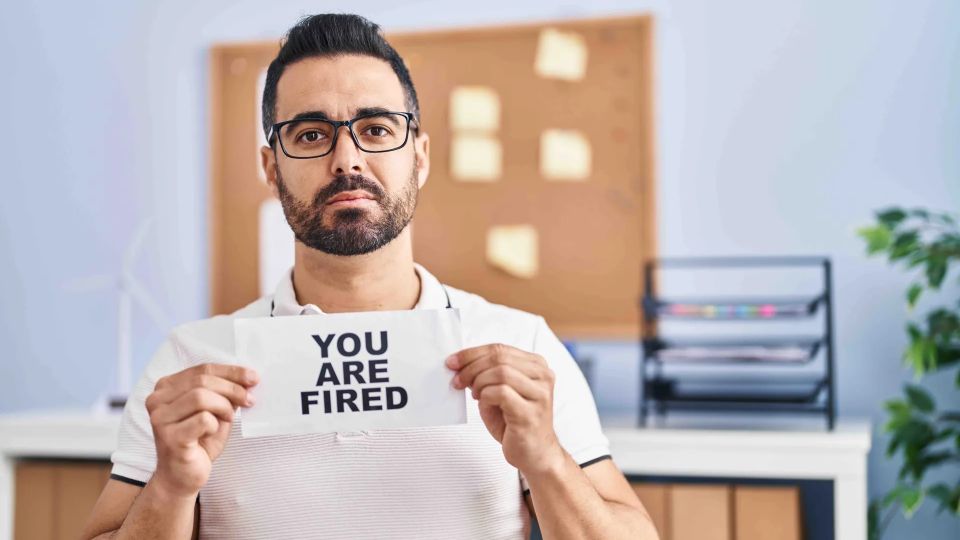 5 Signs it's Time to Fire a Client (and tips for letting them go)
Published on October 31, 2022
When you run your own web design business, securing a new client is incredibly rewarding. All the hard work you've invested preparing and pitching prospects feels all worth it when you finally close a new deal. You're excited by the opportunity to work with a new client and the relationship you get to establish and build together.

However, any experienced business owner knows that some customers are easier to work with than others. Sometimes you can encounter a client that can be tough to work with or that really pushes your buttons. Typically, these types of clients are the ones that take advantage of your services, don't pay their bills on time, are ungrateful, and quite simply aren't a good fit for your business.

While the decision to fire a client isn't easy, it could very well be the best decision to make for you and your business. Firing a troubled client not only relieves unnecessary stress, but it frees up your time to focus on more deserving (and better paying) customers. Some common red flags to look for early on in an unfit client relationship may include:
They have unrealistic expectations

They're rude or disrespectful

They don't pay their bills

They always want more for less

They are never happy with your work
To help you decide if it's time to part ways with a client, take note of the following 5 warning signs and tips below to guide you through the process.
1. They have unrealistic expectations
Clients with unrealistic expectations are often the first sign that you should consider letting them go. If they send last-minute requests, expect responses within minutes of sending you an email or phone call, or have poor communication with you, then they may not have a good understanding of the business relationship and what services they are entitled to as your client. If they're unwilling to listen or understand why certain things need to be done, they may not be as good of a client as you initially thought.

Remember, you're the professional and it's your business. You can be open to their feedback (if they offer it), but at the end of the day it's ultimately your decision on how you choose to do things and conduct business. 
2. They're rude or disrespectful
A common philosophy that most businesses try to adhere to is,"the client is always right." While you may strive to please all of your clients, it doesn't mean you should put up with disrespectful behavior or awful working conditions. If they are ridiculing your work, using foul language, or talking badly about you or your business to others, these can be sufficient reasons for ending the business relationship.

You're a business owner and your primary focus is running your company in the best way possible so it can be successful. For the sake of the business, it can be best to fire them if they refuse to communicate professionally or treat you and your team appropriately. 
3. They don't pay their bills
In the beginning of any new business relationship, it's important to be upfront about all costs and expectations of when payments should be made. You deserve to get paid for the work you've done. A client who doesn't pay their bill on time or one that you have to hound constantly for payment can be another reason to consider letting them go. Ideally, you want to have happy, stable clients that are predictable and pay their bills on time. If you find yourself always chasing clients for overdue payments or fighting with them about deadlines and changes, it may be time to call it quits.

A wise business owner knows that the most valuable resource in any enterprise is time. You'd probably be more productive and effective spending your hours doing the work that needs to be done, not managing bad client relationships and chasing invoices.
4. They always want more for less
Most clients understand the concept that if they want more, then they have to open their wallets and pay for the additional services they are requesting. Whether they ask you to take new photos for you to add to their website, manage their company's social media pages or create an entirely new page on their website, these are all examples of services that you can certainly charge extra for.

However you may come across some clients that constantly want more but don't want to pay more, or just expect you to do it for them at no charge. You tend to find that these types of clients are quick to get angry when you explain there are additional fees involved or act surprised when you explain what your pricing includes. Feeling like you need to give away your services or time for free, just to avoid hearing a client hem and haw about price can be exhausting and detrimental to your business. Sometimes letting the client go will cost you less than constantly trying to please them.
 
5. They are never happy with your work
You should always strive to meet, if not exceed your client's expectations, but It can be frustrating and demotivating when you know that the client is never happy with the work you produce and are constantly asking for changes. If you're providing quality work for a client and they never seem entirely satisfied, then it might be time to say goodbye to them. For example, every time a certain client sends in a ticket requesting a change, you do exactly as they requested but still they aren't pleased with it. Some clients will say they are unsatisfied yet rarely deliver feedback or reasons as to why the change or update you made were insufficient.

Every customer is valuable, but not every customer is worth the effort of working harder than you need. There are other clients and aspects of your business that you can be focusing on and that need and would appreciate your attention much more than a single customer who is never happy. 
Tips on How to Let Your Client Go 
Ideally you'll want to reserve firing a client as a last resort. If you start to notice any of these warning signs, bring it to their attention immediately. Oftentimes, difficult clients can evolve into pleasant clients simply by communicating better, having open conversations and setting clear expectations for both parties.

If you notice a pattern or "repeat offenders", it could be time to take more drastic action. Start by keeping track of any situations that might suggest the client is not a good fit. Be proactive by documenting any issues that arose so that you can easily reference them at a later date if needed. If all attempts to resolve the issues failed, it could be time to part ways.

Firing a client is never easy. Even when emotions run high, you'll want to remain as professional and respectful as possible. You don't want a disgruntled client to bad mouth you to other customers. It's also important to be honorable, transparent and make good on any promises you made. Here are some tips to help you gracefully fire a client:
Create a script: Be as prepared as possible with what you are going to say and how you are going to say it. Making some notes will help you stay on track and ensure you make all the points you need to make. 
Set a meeting to speak with them in person or on the phone: Communicate any issues that may have arisen during the business relationship and why the decision has been made. You may want to be open to their responses and receptive to their feedback. 
Send a followup email: Recap everything you talked about and put it in writing so there's no confusion about what was discussed and the plan forward.
Complete the contract (if possible): Finish up any work that has already been paid for or open projects you're working on. 
Outline a plan: Provide a timeline as to when you plan to have everything wrapped up and the contract will be terminated.   
Help with the transition: Send files, documents, photos (anything you're willing to share) with the client that could be helpful for the next company they hire to use. Remember, you want the client to leave peacefully. 
Although it can be an uncomfortable conversation, it's important to present yourself in a respectable and polite manner. It's never a good idea to burn bridges or abruptly cut off a client. You never know how doing so could affect your reputation or harm your chances of getting future business. 
Say Goodbye to Bad Clients and Hello to New Opportunities 
The hard truth is this - sometimes you need to say goodbye to bad clients because they're not good for you or your business. While you may try to hang on as long as possible to a client that is consistently giving you trouble, realize it's OK if not every client relationship you take on is successful. Look for early warning signs and take action immediately.

It can be a difficult decision to cut a toxic client out of your client list, but it's part of being a business owner. To confirm you're making the right move and feel confident in your decision, you have to ask yourself what's in the best interest of your business and mental wellbeing. Plus, by doing so it'll make room for better opportunities and new relationships with clients that will be easy to work with from the start.

When you become part of SiteSwan's White Label Reseller Program, you have the opportunity to start and run your own web design business under your own brand. As a business owner, you have the luxury of seeking out your own clients, managing the relationships, and choosing who you want to work with. The good news is that there are always new small businesses opening their doors everyday that could benefit from your services. If you want to learn more about becoming a SiteSwan Reseller, start with a free demo!
We'd love to hear from you!
Share your comments or questions using the form below.