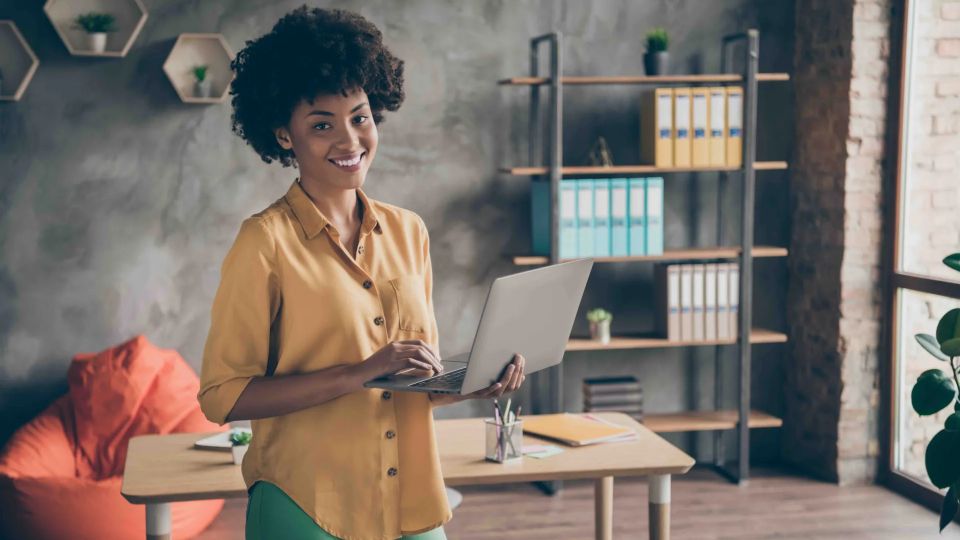 7 Reasons to Become a SiteSwan Website Reseller
Published on July 3, 2023
Have you ever thought about having your own business but without the typical risks of starting your own company? Or maybe you're already happy doing what you're currently doing, but you're open to a side hustle that would help generate another stream of income. Whether you're looking for a new part time or full time business, becoming a SiteSwan Website Reseller could be the right solution for you.

Website design is in high demand. In fact, it's one of the few industries that continues to flourish, even when the rest of the economy takes a hit. Many people consider web design to be a "pandemic-proof" or "recession-proof" business that will continue to prosper in the years to come.

While you might be thinking you need extensive schooling or a background in design or even coding to break into such a lucrative industry, you'd be pleasantly surprised to hear that's untrue. The SiteSwan Website Reseller Program gives you everything you need to operate your own home-based web design business - with no experience required. Our platform is super easy to use and includes the tools you need to be successful even if you never built a website before. You can be up and running practically overnight.

If the idea of starting your own web design business appeals to you, here are 7 reasons why we recommend becoming a SiteSwan Website Reseller:
1. Affordable Website Design Is In High Demand
There are millions of small businesses in the United States that do not have a website. Many of these are startups who don't have thousands of dollars to spend on a custom made website. That's where you come in - you can position yourself as the lower cost solution to creating their website and keeping it going strong.
2. You Can Help Local Businesses Succeed Online
Without a doubt, it's possible that there might be some tough times ahead of us over the next few years. This is why it's very important to build a business that will not only thrive, but can contribute to your local community. By working with other local businesses, building a network, and helping them succeed online with a new website, you'll help keep employment high, generate income and wealth for the local area, and create long lasting community bonds. Web design services is without a doubt one of those "feel good" businesses you can be proud of.
3. You Can Generate Multiple Streams of Income
Web designers typically have three types of income: upfront income, recurring income, and income earned from additional services. Upfront income is what the client pays you one time to build their website. This is also referred to as the website setup fee. Most SiteSwan Resellers charge anywhere from $500 - $1,500 for a typical small business website.

After building the website, you can charge your client a monthly service fee. This fee covers their website hosting, support and maintenance and provides a steady stream of recurring revenue. Most SiteSwan Resellers will charge their website clients $50 - $100 per month depending on the size of the site and the level of service they provide. As you sell more and more websites, this monthly recurring income can really add up overtime to the point where you don't have to keep looking for new projects.

Websites can also be a gateway to additional backend services such as logo design, business cards, email marketing, reputation management, social media marketing and anything else that would add value to the client. It's always much easier to sell to your existing clients rather than acquiring new ones, so offering additional services is a great way to expand your income without having to take on more clients. You'll definitely want to learn the goals and objectives of all your clients so that you can make the most suitable recommendations and tailor your service offerings accordingly.
4. Ability to Work From Home
How much do you really enjoy rush hour traffic? One of the beauties about being a web designer is that you can work anywhere with a reliable Internet connection. You could work from home, at a coffee shop, etc. All that time you would have spent driving to & from a place of employment - you could devote that time to working on your business. Plus you'll also enjoy a healthy work/life balance.
5. No Prior Web Design Experience Is Necessary
You don't need any prior web design experience in order to become a SiteSwan website reseller. We provide all the training and resources you'll need.

While some prospective clients might ask how you got into web design, they won't really ask if you went to school for this or anything like that. As long as you're teachable, and as long as you're at least a few steps ahead of your clients, this is all that really matters.

When you become a SiteSwan Reseller, we'll teach you how to speak intelligently and confidently about web design, while providing you with ongoing training in the form of webinars, instructional videos and guides. 
6. We Give You Everything You Need
SiteSwan is much more than just another website builder. Unlike Wix, Weebly, or other similar platforms, we give you a complete web design "business in a box." For example, we give you your own agency website, a local prospecting tool to help search for local businesses, client billing so you can charge your clients, and other tools and resources to help you hit the ground running.

Additionally, you'll gain access to SiteSwan's Reseller Training Program that offers a structured curriculum covering both the technical and business aspects of web design. Moreover, it provides a deep understanding of the SiteSwan platform, enabling you to create stunning websites efficiently, without any coding or technical expertise.
All in all, we want you to succeed as a SiteSwan website reseller.
7. It's Easy & Affordable to Get Started
Many traditional types of businesses can have very high startup costs. However, in order to become a SiteSwan Reseller, all you really need to get started is a computer and a reliable Internet connection. Then you would choose a plan here which is your only real startup cost and monthly overhead (starting at just $149). You don't have to lease a building, hire staff, purchase expensive equipment or anything like that.

Now you have 7 reasons to become a SiteSwan Website Reseller. Whether you decide to treat this like a side hustle or a full time business, just know that we are committed to your success. If you're ready to get started, you can get more details about our Reseller Opportunity here.
We'd love to hear from you!
Share your comments or questions using the form below.