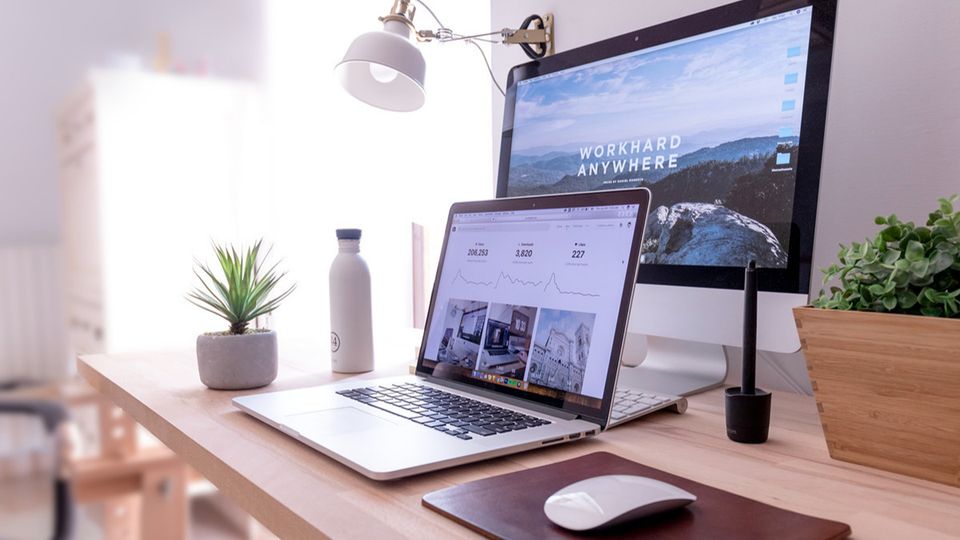 5 Reasons to Start a Web Design Business Even if You Have a Full-Time Job
Published on September 7, 2021. Updated on August 22, 2022.
Many people are entrepreneurial but don't take the bold leap of starting their own business because of their current employment situation. Just because you have a full time job doesn't mean you cannot start a web design business with SiteSwan. In fact, many self-employed web designers once started off building websites on the side (while working a full time job).

Here are 5 reasons why starting your own web design business with SiteSwan could be a great idea even if you currently have a full time job:
1. You Can Do It Part-Time
You do not need to work a typical 9-5 schedule to start a web design business with SiteSwan. There are plenty of SiteSwan resellers who are running their own businesses from home on a part time basis including nights and weekends. One of the beauties of a web design business is that you can set your own hours and work from anywhere with a reliable Internet connection.
2. There's Less Pressure
Quitting your current full time job to start a full time web design business can be extremely intimidating. After all, you're giving up the security of a steady paycheck and company benefits. You're also on your own for doing your taxes.

Ideally you want to ease your way into it and grow at your own pace. You have plenty of time to make this work without the stress of having to make your business an overnight success. Once your web design business revenue consistently meets or exceeds your current job salary - and you have about 6 months worth of living expenses saved up - then you'll be in a better position to take your web design business full time.
3. You Can Afford It
You can use your paycheck from your current job not only to pay your bills but also to support your new side hustle. Having some money coming in regularly from your place of employment will help you sustain your business. In a sense, you could think of your employer like an "angel investor" (i.e., someone providing capital for a small startup).

Since SiteSwan Reseller plans are so affordable, you can easily cover the investments using income from your "angel investor". In some cases you might have to make some small sacrifices such as brewing your own coffee (instead of going to Starbucks) or bringing your own lunch (instead of eating out), but the long-term rewards will be worth it!
4. It Provides Added Security
You might have a job now (even a good, well-paying one), but there's no guarantee how long your employer might keep you or how long that company will be around.

As we have seen from the COVID pandemic, many businesses have had to shut down (either temporarily or permanently) and/or lay off their employees. You never know when another pandemic or other catastrophe could come along and endanger your employment situation.

Having a side business is an excellent back-up plan that provides financial security in the event you ever lose your day job. Whether or not you ultimately quit your current job and take your web design side hustle full-time, many experts recommend having 6 months worth of expenses saved up in the bank (source).
5. You Can Use the Extra Money
Whether your current job is helping you get by or you're making very good pay, we can all use extra cash. This extra cash could be used for paying off current debts, saving, investing, or simply having more money to play with.

The SiteSwan Reseller program is a great opportunity to increase your income especially when you realize that each site generates both up-front and recurring income with each site you sell. This adds up long-term, and you might even make more from this than your current place of employment.

Now you have 5 reasons for starting your own web design business with SiteSwan as a side hustle while you continue working at your current job. SiteSwan's goal is to give you a "business in a box" to help you generate local leads, design professional-looking websites (without any programming skills), and provide your clients ongoing support in the form of hosting, search engine optimization, traffic statistics, etc. Whether you're looking to ease your way into business ownership or ready to commit your full attention, SiteSwan has the tools and plans you need to help you grow.
We'd love to hear from you!
Share your comments or questions using the form below.