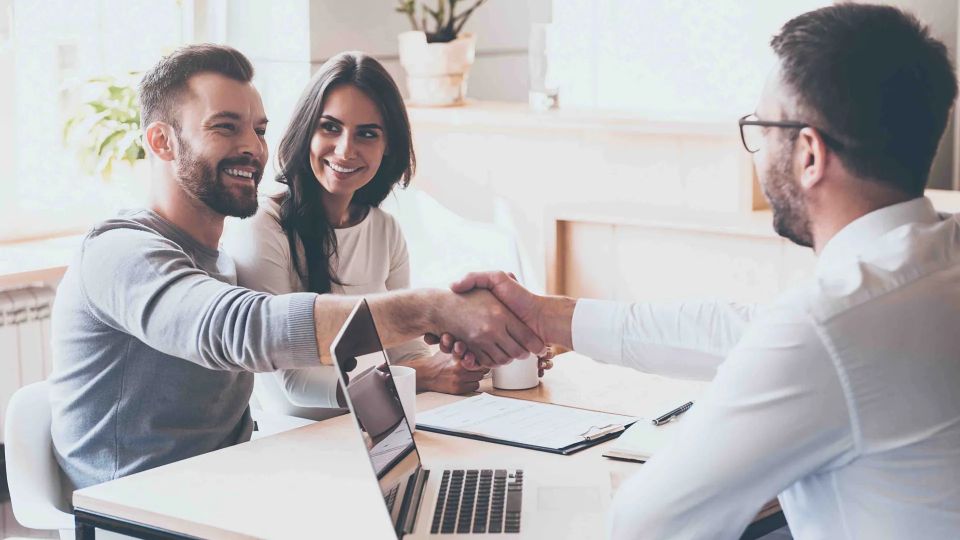 The Top 4 Ways to Sell Websites to Small Businesses
Published on November 21, 2022
The number of small businesses starting each year is growing faster than ever thanks to digital marketing. However, many of these small business owners don't have the capital to invest tens of thousands of dollars in a website for their business. So, they don't have one at all. And even if they do, it's likely that the site was designed by an amateur, doesn't contain relevant information or hasn't been updated in years. That's where you come in!

As the owner of your own web design business, you want to make sales a top priority. When selling websites to small businesses, it's important to use a combination of different sales methods. There isn't a 'one size fits all' approach but there are a few highly effective ways that can bring you success, as long as you're willing to put in the time and effort to try new things out. Four of the most popular strategies for selling websites to small businesses include:
Face-to-face sales

Phone sales

Email marketing

Social media messaging 
Now that you know which tactics web designers use to sell their services, keep reading to learn more about each so you can make your own sales strategy more effective and profitable.
1. Face-to-Face Sales
Selling websites face to face involves going door to door and visiting local businesses in person to offer your web design services. There are many advantages to selling face to face. You're able to connect with a business owner on a more personal level, you can leverage any relationships you have with local businesses, you're able to gain trust and credibility, and you're often able to get quicker, more definitive answers.

On the other hand, face to face sales come with some drawbacks. Visiting local businesses in person takes a lot more time than other sales methods and requires a form of transportation. You're also limited to a smaller geographic region and even the timeframe when you contact a business based on their hours of operation.

When selling face to face, your personality, appearance and attitude are all very important. You're selling more than just a website – you're selling yourself! Be sure to have a positive attitude and talk about your web design services with enthusiasm. Try to connect on a personal level. Explain why you started your web design business and how you're dedicated to helping small businesses grow online. You can even mention that you shop or support their local business and would love to have them as a client. Your goal is to earn their trust and build a relationship that you can nourish into a sale. Be sure to offer a free website mockup so they can see exactly what their new website can look like.

When selling websites face to face, make sure not to visit a business during really busy hours. For example, it's not a good idea to approach a restaurant during their busy hours. If the business owner is too busy, they might not be receptive to talking with you. If the owner or decision maker is not available when you visit, ask for their name and permission to come back at a better time. You can also leave a business card, sales flyer or other marketing material with them to review at their convenience. While they may not be ready to make a buying decision right then and there, they might be open to doing business with you when they are able to reconnect.

Another great opportunity to sell websites face to face is through local networking events. For instance, joining a local chamber of commerce is a great way to interact with local business owners in person at a professional level. As a chamber member you'll have the opportunity to attend local networking events and monthly meetings where dozens of business owners gather and explore ways to work together. Make sure to dress professionally, bring plenty of business cards and brochures, and don't be shy about promoting your business. Take the time to get to know all of the other members and which businesses they own. Do your research to see who needs a new website and where your best opportunities lie. You might consider offering a chamber member discount.
2. Phone Sales
Phone sales are another effective way to sell websites to small businesses. Often referred to as "cold calling", phone sales tend to stir up feelings of anxiety or fear for new salespeople. However there is no denying its effectiveness. Many successful web designers believe cold calling is an integral part of their business and is often considered a "right of passage" for new entrepreneurs. Putting yourself in comfortable situations tends to lead to the most growth.

The great thing about selling websites to local businesses over the phone is that you can reach a larger number of prospects without having to travel from business to business. You could generate a list of leads and start dialing. An efficient salesperson can contact 100 or more businesses in a single day. You're also not limited to a specific geographic region. You can sell websites to small businesses across the street or across the country using phone sales. Much like face to face selling, you'll want to focus on earning their trust and offer a free website mockup.

For web designers who struggle to get over their fear of cold calling, hiring a dedicated salesperson is always an option. Let them do the cold calling and you focus on building the websites. For every site sold, you can give them a portion of the setup fee as a commission.

Whether you make calls yourself or hire someone else to cold call for you, here are some extra tips for success:
Call during normal business hours and avoid busy times

Do some research to find out the decision maker's name and availability prior to calling

Keep your sales pitch short and sweet and always offer a free website mockup!

Be sure to follow up. The majority of sales are won after 5 contacts.

Don't get discouraged or take it personally – rejection and hang-ups are part of the job
3. Email Marketing
Email is another effective way to sell websites to small businesses because you can contact a large number of prospects at one time. Many web designers will use email marketing as a way to complement their other sales tactics.  For instance, you could start off by sending an email to a business mentioning your web design services and then follow up with a phone call to ask if they received your message. For this reason, email can be a great option for new salespeople who haven't overcome their fear of cold calling or as a way to "warm up" the lead.

Just remember that most small business owners are bombarded with emails to their inbox including plenty of junk mail. To stand out, you'll need a compelling offer and keep your message short and sweet. Here are some additional tips for launching an email marketing campaign:
 
You can often locate a businesses' email address on their current website if they have on or on their social media page.

Send your emails from a professional email address (info@companyname.com) rather than a personal gmail or other free email account

Craft a good subject line to improve open rates. Consider teasing the business with something like "Your new website awaits"

Link to examples of your work and your own agency website  in the body of your email

Offer a free website mockup as way to provoke action

Test out different messages and subject lines and measure their effectiveness

Be sure to follow up and send multiple emails to each prospect

Use an email marketing platform (such as MailerLite or MailChimp) to blast out multiple emails at once. Just be sure to get permission from the recipients first.
4. Social Media Messaging
Similar to email, social media offers a unique opportunity to reach out to local businesses online. Social media platforms like Facebook, Instagram, and LinkedIn can be great ways to connect with local business owners and offer your web design services. Keep in mind that some businesses will be more active on one platform versus another. For example, many restaurants and fashion-related businesses tend to be more active on Instagram while more B2B or professional services (such as doctors, lawyers and accountants) tend to be more active on LinkedIn. Facebook tends to have the best mass appeal, and is the leading social media platform in terms of users, making it a great place to start your sales efforts.

When you are logged into your social media account, conduct a search for local businesses in your area and begin messaging them. Introduce yourself and offer to create a free website mockup to build trust and prove your worth. Also try out different social media platforms to see which one produces the best results.

Overtime, you'll be able to determine which social platform yields the best results. After you establish which one generates the most interest and paying clients, you can focus the majority of your efforts on that one. Running ads is great to expand your reach and gain additional exposure.
In Conclusion…
When selling a website, it's important that you create a strategy that works best for you. A combination of different sales methods should be used; not only because it may offer the best chance at success, but also because it will show your prospective clients that you want their business and are committed to helping them succeed.

If you're looking for more tips on scaling your web design business, or interested in starting your own website design business, sign up to become a SiteSwan Website Reseller today!
We'd love to hear from you!
Share your comments or questions using the form below.