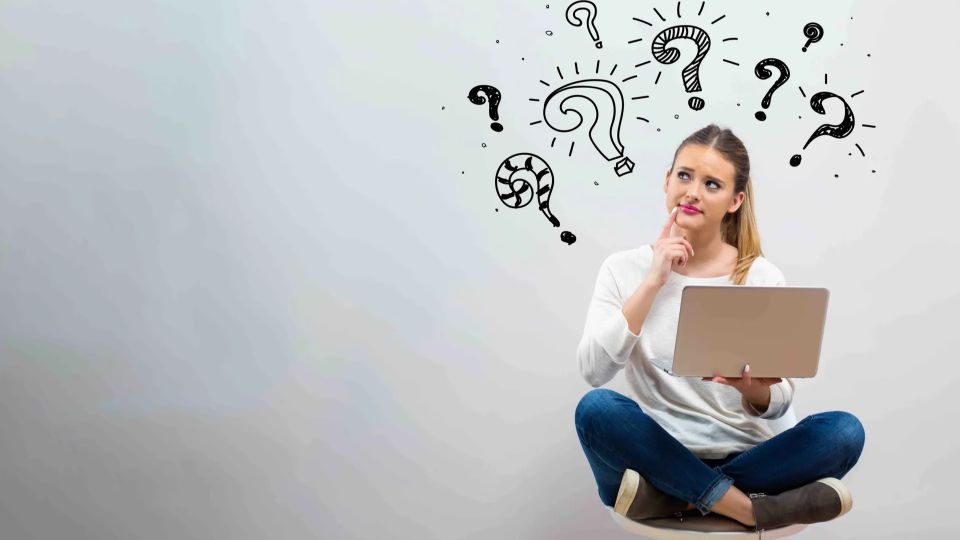 The Top 3 Questions People Ask about the SiteSwan Website Reseller Program
Published on December 5, 2022
You're sitting in front of your computer at your 9 - 5 job fantasizing about starting your own web design business and all the perks that go along with it. Working from home, becoming your own boss, making your own hours and achieving financial independence. But, the uncertainty of where to start and details of it all, hinders you from taking that leap of faith into entrepreneurship. And, that's where the SiteSwan Website Reseller Program can help.

The SiteSwan Website Reseller program provides just about everything you need to start building and selling websites to local businesses, all under your own brand. We don't just give you the tools, but we also show you how to use them. SiteSwan is more than just a powerful website building software, it's a complete web design business-in-a-box.
If you're thinking about starting your own web design business with SiteSwan, we encourage you to do your research, take your time, request a demo and learn more about what has made our reseller program such a success over the last decade.

If you're like most people, you'll likely have some questions. We'd be happy to answer all of them. You can always reach out to our support team or book a call with a product specialist to learn more about what our reseller program has to offer. To assist you during the decision making process we compiled the top 3 questions people ask about the SiteSwan Reseller Program, along with the answers.
 
1. Why should I start a web design business with SiteSwan?
Starting a web design business with SiteSwan is an ideal opportunity for savvy entrepreneurs.  Web design services is a $40 billion dollar industry in the US. The industry is growing at a rapid pace and the demand for responsive websites will continue to rise in the coming years.

What's driving this demand? It all comes down to the premise that every small business needs a website. However, nearly 40% of businesses still don't have one. The reason is that they don't want to build one themselves, and they also don't have $3,000+ to hire a traditional web design firm to do it for them. That's where you come in. As a SiteSwan Website Reseller, you can build agency-quality websites at "do-it-yourself" prices.
 
Web design services is a $40B industry

There's over 28 million small businesses in the U.S.

Majority of these small businesses don't have a GOOD website

Over 500,000 new businesses are started every month

EVERY one of these businesses needs a website

SMB's don't want a DIY (do-it-yourself) solution

Most agencies are too expensive ($3,000 or more for a basic site)

SiteSwan sites are the perfect fit (affordable, mobile friendly, search optimized)
2. How do you make money as a SiteSwan Website Reseller? 
As a SiteSwan Website Reseller, you make money selling websites to small businesses. You're in full control over your pricing and can charge as much or little as you want. Our minimum suggested retail price is $500 for the setup and launch of a typical 5-page website, followed by a $50/month website service fee. We've found that this price point works really well in just about any market because it's affordable and attractive to businesses of any size.

But that's not to say you can't charge more - you can charge any price you want. We have resellers who charge $1,500 or $2,000 for the setup fee, and $100 or more per month. This is PER SITE.

You can earn additional income by selling complementary products and services. For example, SiteSwan's Reputation Management feature is the perfect up-sell to websites. You can help your clients monitor their online reviews from the top review sites, get more five star reviews, and even help prevent negative reviews from going public. The suggested retail price (SRP) for this service is $99-$199/month alone, so there is a lot of money to be made.

And your potential customers are everywhere. Restaurants, painters, landscapers, electricians, garage door repair companies, dentists, doctors, hair salons, tire shops, massage therapists, dog breeders, interior designers...and we have professionally designed Themes for each and every one of these businesses. Click - create - sell. 
3. What's included with the SiteSwan Website Reseller Program? 
The SiteSwan Website Reseller Program includes everything you need to start, run and grow your own website design business. Our website builder is very easy to use and there is no experience required. You can literally create a complete website in about 60 seconds thanks to SiteSwan's Instant Site Creation feature. Your subscription to the SiteSwan Website Reseller program comes with over 200 professionally designed Themes for just about any industry. Plus, we're always adding more based on the feedback and requests from our resellers.

But the SiteSwan platform doesn't just help you build awesome looking websites, it helps you sell them. We developed a tool that helps you identify which businesses in your area don't have a website and which need a new one. This takes the guesswork out of finding potential customers. It's called the Local Prospecting Tool and it's available with most of our plans. We also provide you with sales and marketing material including professionally designed  flyers, brochures, sales scripts, and your very own marketing website, that you can use to promote your business.

We even offer integrated Client Billing, so you can charge your clients and process credit card payments right from your SiteSwan Dashboard. In addition, we provide ongoing technical support and host live training sessions every week. If you ever get stuck or need assistance, our dedicated support team is just a click away.

The nice part about becoming a SiteSwan Website Reseller is that you can work from home and set your own hours, whether it's part-time or full-time - it's totally up to you. All you really need is a laptop and a phone.
                 
To learn more about the SiteSwan Website Reseller Program, be sure to check out our FAQ for additional commonly asked questions and answers, or feel free to share your own. We're looking forward to hearing from you.
We'd love to hear from you!
Share your comments or questions using the form below.