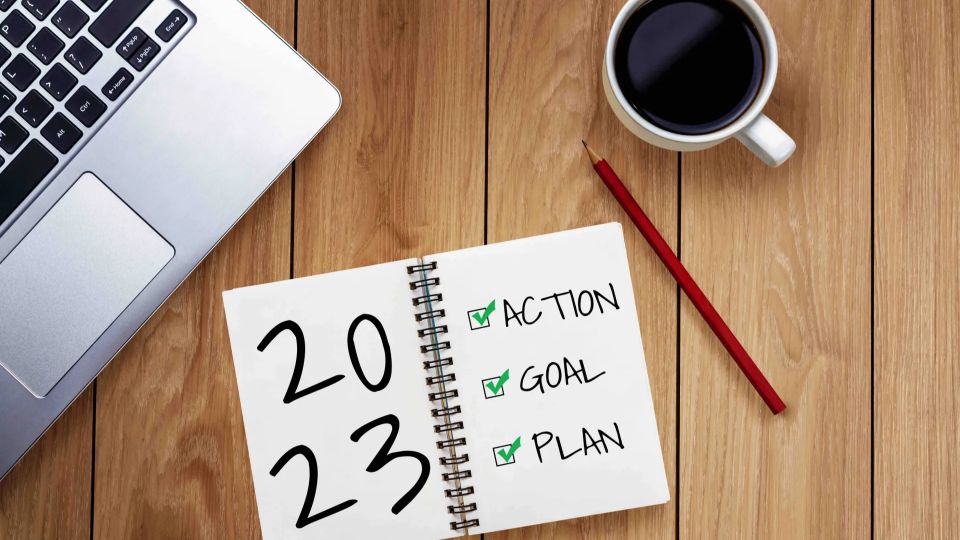 10 Reasons Why Web Design is a Great Business to Start in 2023
Published on January 9, 2023
Have you been thinking about starting a business in 2023? If so, you may be thinking about the best business to start in 2023.

What industry should you go into? What type of business makes the most type of money? What business will you enjoy doing? With over 583 million entrepreneurs in the world, you'll be joining a huge force of people. That's why it's important to stand out.

One of the best businesses to start this coming year is one that is in high demand and easy to get going. You should start a web design company. Here's why.
1. You Can Do it in Your Free Time
If you have a full-time job but are looking for a way to make a side income, starting a web design business is the perfect thing to do in your free time. You do not need to start as if it is a full-time job, but rather do it when you have extra time. You can slowly build it by gathering more and more clients to build your portfolio.

You can book appointments with clients around your own schedule to ensure that you have enough time to meet with them. However, you can always spend your nights and evenings as well as your weekends working on your web design services. Overtime, you can scale your business and even transition to doing it full time.

Even if you do end up going full-time with your business, you can still remain flexible with your schedule. This means that if you want to spend the day doing something, you can! Instead, you can work at night or on the weekends if you prefer.

It is your business, so you can do it whenever you want as long as you do not have scheduled meetings.
2. Work From Anywhere
Another great thing about starting a company with web design services is that you can do it from anywhere. Now that many people work from home, you can also have that goal if you do not already. Or, you can continue to travel and explore while you are starting a business.

Although you may need to meet with clients on occasion, you can either do this when you are in the area or you can schedule an online meeting. If a client asks where you are located, you can simply say that you work remotely. 
3. You Can Teach Yourself
There are so many business ideas for 2023 that you could go after. However, some of them require that you understand more knowledge than you may already have. This means that you either have to take classes or do a ton of research on your own.

Luckily, starting a business in web design services does not necessarily require more classes or more learning. You may need to look things up as you go along, but that would be with anything. Instead, you can start teaching yourself how to go about web design.

Although you may think that you need to know how to code, this is not something that you need for web design. When you start a web design business with SiteSwan, all you need is some basic computer skills. 
4. Web Design Services Are in High Demand
When you think about starting a business, you are most likely going to start something that you enjoy doing and have a passion for. However, not everything you enjoy doing is in high demand. If you are thinking about starting web design services, you're in luck.

Building websites and designing websites is at an all-time high demand. Online marketing, digital marketing, and the entire online world are more popular than ever. Businesses that do not have a website now are looking for help to build them. It is more important than ever to have a website.

That is where you come in. There is a huge market and new businesses forming everyday that need a website. There are plenty of potential clients all around you. Think of people in your family, friends, neighbors and colleagues. You'd be surprised at how many people you know in your personal network that own a business and could benefit from the services of a web designer. 
5. Low Startup Costs
There are so many different businesses that you could dabble in that have high startup costs. Choosing to go into the business of web design services means that you will not have a high startup cost. You don't need a substantial amount of money to get started.

Unlike some jobs and businesses where you need a lot of equipment and pay to rent an office space, web design services do not require that much.

The main thing that you need is a computer, Smartphone and reliable internet connection. Luckily, you probably already have these things if you were thinking about getting into this business.

Among the essentials you will need to start a web design business, you will need a web design software to use, domain, and business logo. With SiteSwan, you can get started for as little as $149/month. 
6. High Profit Margins
Although there is a low startup cost, the profit margins are high in web design. This is exactly what you want to see when starting a new business.

At SiteSwan, our suggested retail price for a typical small business website is anywhere from $500 - $1,500 for the setup and design, followed by a monthly service fee of $50 - $99. While these are only suggestions, you should use these numbers as a baseline for developing your own pricing strategy.

The more experience and clients you get, the more people are willing to pay for your expertise. 
7. Old Competitors Are in the Past
You may be wondering how you can get into the business of web design services when there are so many other people already in this niche. The good news is that people who have been in web design services for years are behind on the type of technologies that you would want to use today.

That means that although they have more experience, they may not have the right experience to best service new clients. That is where you can step in without having the competition that you would have in other industries. It is important to start, though, with the right knowledge of technology that you should be using as a web design business.
8. The Business is Scalable
As your services continue to grow, you'll be able to gain more clients. Not only that, but you'll be able to gain better clients that are willing to pay more and use you for other add-on services that you offer.

As you grow, you can continue to scale the business as well. This means that you can hire other employees you can delegate tasks to. This allows you to take on more clients and get more business without burning out.
9. The Industry is Not Slowing Down
When you think about what type of business you want to start, you have to consider a business in an industry that is not dying out. This is what makes starting a web design company so relevant right now. More people than ever want to build a website, and that will not slow down anytime soon.

Choosing to go into the web design industry is one of the best industries that you could choose to go into right now because it is just starting to get bigger and just starting to grow with new technology at such a fast rate. There is no better time than now.
10. Support and Resources
Although you can start from scratch, you're most likely going to need to look things up as you go. Luckily there are many resources and a lot of educational sources out there on the topic that you can use to freshen up. While there are a lot of free resources, there are also many resources that you can buy to gain more in-depth knowledge.

SiteSwan provides its Resellers with a library of helpful tools. From sales scripts to marketing templates, there are an ample amount of resources to refer to. In addition, SiteSwan Resellers have access to our dedicated support team to help address any questions or issues that may arise. 
Web Design Services: The Best Business to Start in 2023
If you have been giving thought to starting a business in 2023, you should consider starting a web design company. There are high profit margins, low startup costs, the work is in high demand, and you can pretty much do it from anywhere and at any time. What else could you want in a business?

Not sure how to get started? Luckily at Site Swan, we can help you get started with your own business. The first thing you need to do is request a free demo.

We cannot wait to teach you how to start your own home-based web design business for this upcoming year. Make 2023 the best year of your life!
We'd love to hear from you!
Share your comments or questions using the form below.